Rolls-Royce Ghost Golden Sunbird Unveiled On Facebook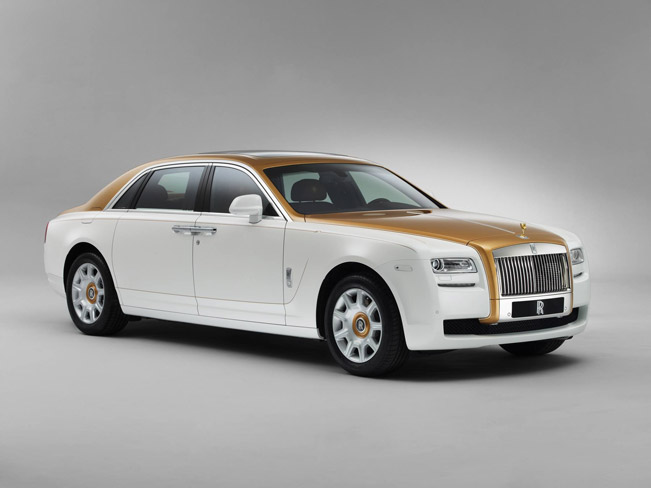 The one-off Rolls-Royce Ghost Golden Sunbird has just been unveiled on the official Facebook page of the luxury company. Being a true Rolls-Royce it includes many bespoke motifs which in this case were inspired by the excellent craftsmanship found in an ancient Chinese artefact.
The design of this unique model features all hand-made embroidery, veneers and coachline motif. The colours of the paint, interior and golden treadplates complement the Sunbird and make it even more exquisite.
The exterior is decided in two colors – white and golden, in order to match the design concept. The same philosophy is applied to the nine spoke wheels at thee center of which we can see the brand's logo enclosed by a golden circle. This two-tone design manner is continued throughout the interior, although the predominant color here is the golden-brownish one.
This Rolls-Royce Ghost is powered by 6.6 litre V12 engine which produces 563 hp (414 kW) and 780 Nm (575 lb-ft) of torque. The time this car needs to accelerate from 0 to 100 km/h is only 4.7 seconds and the top speed is 155 mph.
The Ghost is equipped with automatic ZF eight-speed gearbox, which transmit the enormous power to the road. The car also includes an intelligent air suspension system for better road behavior, as well as Anti-Roll Stabilisation, Dynamic Brake Control and Dynamic Stability Control.
Source: Rolls-Royce via Facebook