Rolls-Royce Ghost Extended Wheelbase Supports FAB1 Million and Breast Cancer Care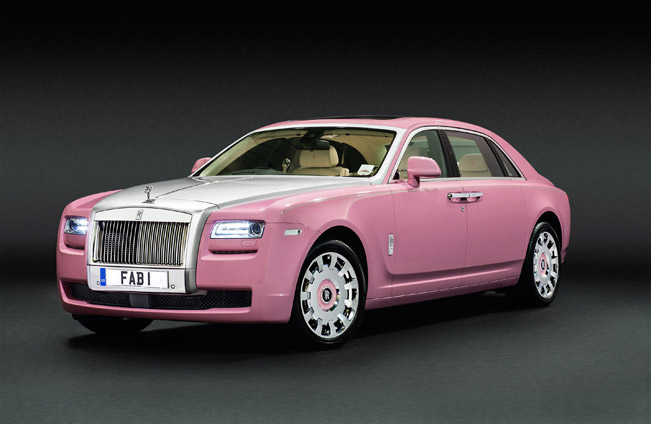 Rolls-Royce Ghost Extended Wheelbase FAB1 is a very special edition vehicle which is created in order to support FAB1 Million and Breast Cancer Care. FAB1 Million project aims to raise £1 million for Breast Cancer Care with the help of this Ghost, which will be available to hire over the next year.
In addition, Rolls-Royce Ghost Extended Wheelbase is set to appear at some exclusive events and all of the proceeds gathered will be donated to Breast Cancer Care. For this case, the special motor car combines numerous exclusive bespoke elements such as pink accented umbrellas and hand-embroidered headrests featuring the Breast Cancer Care pink ribbon motif.
Furthermore, some of the improvements here feature unique 'FAB1' treadplates and a Blushing Pink and Crème Light interior leather scheme. An uplit Spirit of Ecstasy adorns the silver satin bonnet.
Of course, being a true Rolls-Royce, the vehicle delivers superior ride experience, ample legroom, hand veneered picnic tables, 9.2 inch LCD screens and a champagne coolbox, ten-channel amplifier and 16 speakers delivering 600 Watts of surround sound, luxurious leather seats and lambswool footmats.
The project will have its start on 18th of April.
Source: Rolls-Royce