Imagine a Bespoke Rolls-Royce Dawn Cabriolet in Blue! You are welcome!

Customer commissions Bespoke Blue Dawn with contrasting Mandarin interior
Did we miss something last week? Probably a lot, but the most intriguing luxurious vehicle, which was announced by Rolls-Royce is their Bespoke Blue Dawn Cabriolet model, which is a one-off vehicle specifically made in the taste of a particular millionaire client. By the way, this is a precedent in company's history. If you didn't get it already, you might wonder why. Well, here is the answer.
This particular Dawn is actually covered by a single unique paint color… not by two tones. And this happens for the very first time for the brand. Whatever one calls this, the customer will get only the striking blue exterior.
SEE ALSO: Rolls-Royce Nautical Wraith is the Best Luxurious Car You'll See Today
What is more, the vehicle has been crafted as the future driver desired it down to the book-matched open-pore veneers on the deck. And have you spotted the callipers and body-colored wheel centers?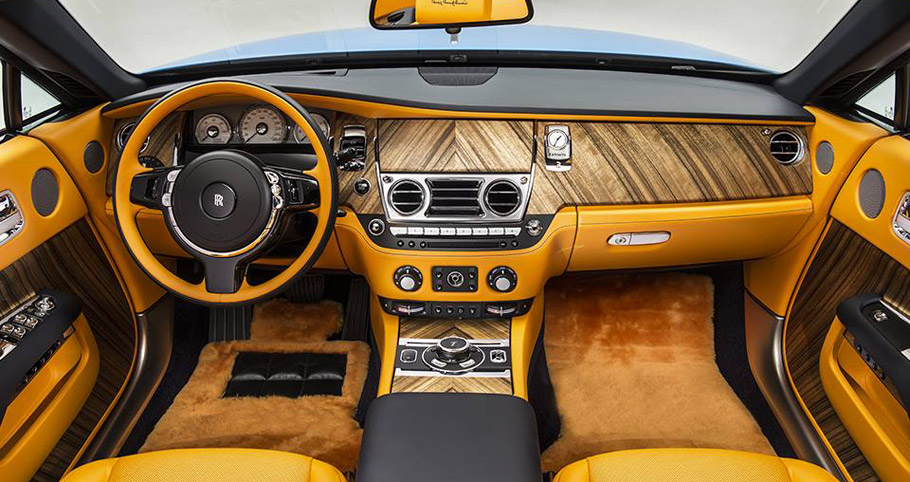 Besides the one-color exterior, the customer has wished for a very contrasting one color interior. It comes in Mandarin shade, thus providing bold and enticing contrast to the Bespoke blue. The personalization continues with the two-tone steering wheel and Bespoke Rosewood fascia.
The graceful goddess on the hood of the car has been gold-plated and lit from below. It will lead the way to this remarkable Dawn, powered by the 6.6-liter, twin-turbo V12 motor. The engine produces 571 horsepower.
Source: Rolls-Royce via Facebook