Rolls-Royce Alpine Trial Centenary Collection Pays Tribute To Brand's Heritage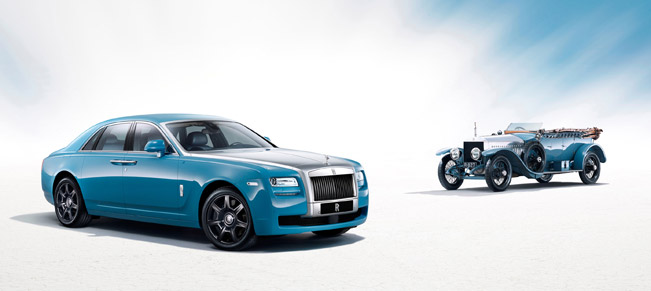 At 2013 Auto China a very special celebration will take place. Rolls-Royce Motor Company will mark the 100 years anniversary of the moment when Rolls-Royce Silver Ghosts embarked on the Austrian Alpine Trials. The latter was one of the toughest tests of automotive endurance of that time.
The car performed literally without fault over 1820 grueling miles and cemented brand's reputation for peerless reliability and mechanical excellence. Since then, the Silver Ghosts is considered as one of the best cars in the world.
Now, a century after this emblematic historical event, the British luxury company is launching the Rolls-Royce Alpine Trial Centenary Collection. Here for the first time, a Bespoke model has been built on the inspiration left from a heritage Rolls-Royce.
This limited edition Ghost includes design features which are paying tribute to the 1913 Alpine Trials cars. For instance, the exterior paint takes close inspiration from Radley's Silver Ghost as well as the distinct black grille and wheels.
In addition, the cabin plays host to Bespoke details that tell the story of the Alpine Trial. Here, the clock displays the stages of the rally and timings, whilst inlays to rear picnic tables and the front fascia express the topography and distances of the Alpine route.
What is more, a hand-painted coachline reminds of the four Rolls-Royces that took part in the rally and headlining, colour-matched to the hood of Radley's car rounds-off the beautiful car. A lot of attention to the details has been paid and all of the parts were hand-crafted.
Source: Rolls-Royce