A-Team's Bus Lives Again Thanks to RFK Tuning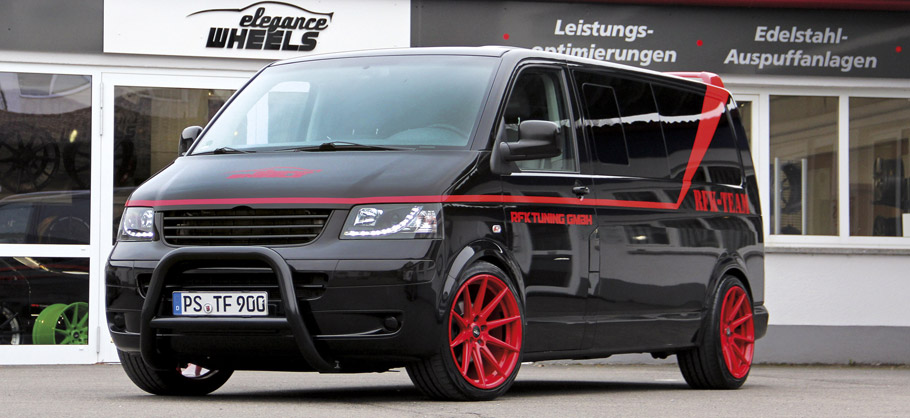 We rarely publish news like this, but this one is very intriguing, since this Volkswagen T5 looks like a masterpiece. This time under the spotlight is the designer's team at the RFK and its unique take on the popular T5 bus from VW. As a matter of fact, the van looks like an A-Team van that was adapted to a VW T5 Bus.
You might wonder what is A-Team? This is a group of ex-US Army Special Forces men called "The A-Team" founded back in 1980. The band battled bad guys on the small screen every evening, creating history and making their black and red GMC G20 Van very popular.
SEE ALSO: Volkswagen Presents the 2017 Golf Allroad Machine
In other words, the special van (bus) you see here was inspired by the visual concept of the A-Team van. It is of course painted in black and features distinctive red side flash. In addition, the T5 Bus features more aggressive front fascia because of the addition of the Delta 4x4 nudge bar, headlights with LED DRLs and the badge-less grille. At the rear the theme is continued via the darkened LED lights and a red color-coded wing on the trailing edge of the roof.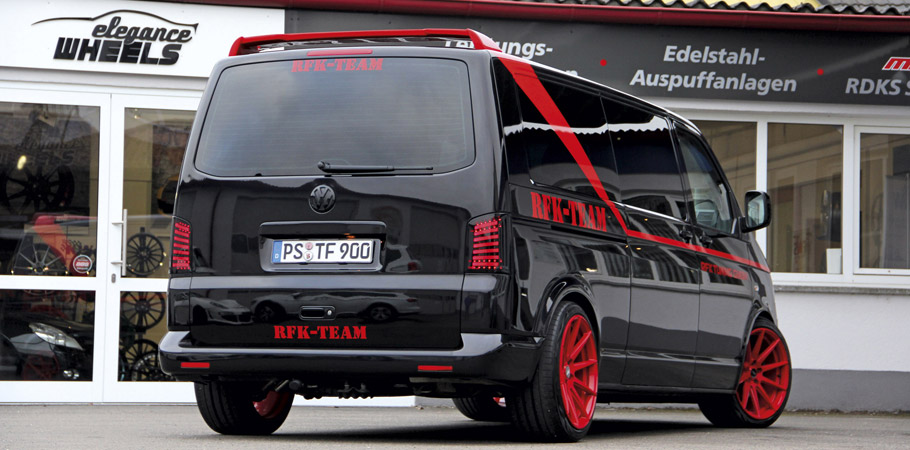 In terms of wheels, RFK specialists chosen Deep Concave variant of the in-house made Elegance Wheels E1. They were painted red to mimic the look of the wheels on the iconic original A-Team van and come in 20-inch size. They are shod with 275/35ZR20 tyres at all four corners.
The driven dynamics are also taken care for; hence height adjustable KW Variant 3 coil-over suspension was due. RFK Tuning also performed power upgrade by using their ECU optimization software to boost the 2.0 litre TDI motor from 140 to 170 hp, with peak torque growing from 320 to 380 Nm.
A-Team's van lives today thanks to RFK tuning!
Source: RFK Tuning