Renault Twingo Is Now Geared With the EDC Gearbox

Renault's latest and greatest Efficient Dual Clutch transmission, the EDC was geared and introduced on the urban runaround Twingo. The well-known city vehicle will now include the popular TCe90 engine, along with the innovative gearbox. This means that customers will now have countless more benefits.
The EDC is an automatic dual dry clutch gearbox that dispenses with the need for a clutch pedal. The gearshift control is now a part of the "P-R-N-D" type, in addition with "up/down" shift mode. The perfect gear is selected via electronic control unit and the shifts themselves are both automatic and smooth.
The introduction of such a transmission means that driver and passengers will enjoy a pleasant and comfortable ride, as long it is part of the drivetrain system. The technology's "creep" control further helps the driver in crawling traffic, pulling away when the pedal is releases. EDC also offers and special Hill Start Assist as a standard feature. Cool.
SEE ALSO: Renault Updates the Standard Specifications for Clio and CapturRange
As you might know, the Twingo comes with 0.9-liter turbo unit that provides 90hp (66kW) and when it is paired to the EDC and the ECO mode is engaged, the fuel consumption can be lowered to a total of 10%. Sweet, right? In addition, the mode can modify the management of gearbox ECU, which can further enable gear shifts at lower rpm.
In fact, there are also some visual changes made on the new Twingo. Now it comes with six-spoke 15-inch "Ariane" alloy wheels that are also a standard feature on the Dynamique trim. Customers can also can benefit from the optional extra-tinted rear windows on Dynamique and Dynamique S trim levels.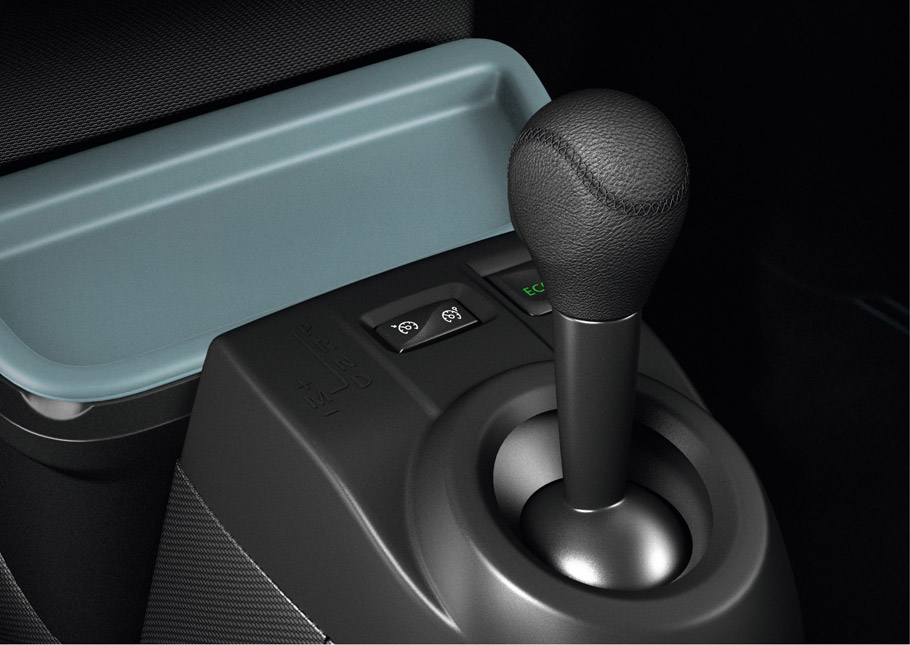 The Twingo is unusual rear-engined, rear-wheel-drive vehicle that is both compact and spacious. In fact, the engine is mounted at an angle of 49 degrees to the vertical, which brings additional boot of between 219 and 980 liters. Another beneficial effect of the mechanical layout is the class-leading fine tuning circle of less than 8.6 meters.
The vehicle is available with a choice of four engines, powered by two or three-cylinder drivetrain units: 1.0-liter, three cylinder 70hp (51kW) and the 0.9-liter 90hp (66kW) turbo.
In terms of connectivity, the vehicle offers the standard smartphone-operated R&GO feature, along with optional R-Link multimedia system with seven-inch touch-screen and numerous more cutting-edge units.
Source: Renault