Renault Sport reveals a rather special concept model for special anniversary. Check it out!

Renault Sport has unveiled a special concept vehicle on the streets of Monaco's well-known Grand Prix circuit. Driven by Renault Sport Formula One Team's Kevin Magnussen, the Clio R.S.16 is by far brand's highestperformance Renault Sport road-legal car.
Developed in record time, the vehicle is especially created to mark both the celebrations for 40th anniversary of Renault Sport and brand's return to Formula One as a constructor. And thanks to some new and refined procedures, the development team managed to ensemble the car in just five months. How cool is that?
Design and additions
The design and development team successfully managed to deliver us a vehicle with stunning design and excellent performance rates. The body of the vehicle is widened by 60mm, there are new 19-inch wheels and of course, this fresh new engine cooling system. And of course, brand's Liquid Yellow has been the fine choice for exterior finish that perfectly with the glossy black details.

And after its first public demonstration on the streets of Monaco, the vehicle's next official appearance will be at the Goodwood Festival of Speed, held between June 23 and 26.
Beautiful, agile and definitely refined, the new Renault Sport machine is ready to kick some ass! Stick with us for further information!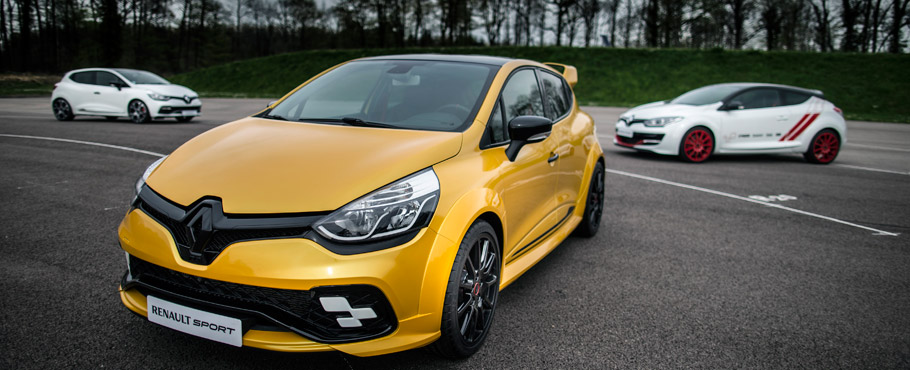 Source: Renault Sport