Geneva Debuting Fourth Generation Renault Scenic Offers Glimpse of … Mediocrity

Scenic is probably one of the best known models around the world and especially in Europe since it is largely associated with mediocre lifestyle. Since it was created back in 1996 the compact MPV soon became extremely famous and for exactly twenty years, Renault has managed to produce three generations of it. Note that it has been sold in nearly 5 million units already, and like it or not it is constantly being resold on the "second-hand" market.
Despite of the wish of many for the immediate death of the model, Renault "has been poised to introduce the new SCENIC". And even more: it will premiere it officially at the Geneva Motor Show.
SEE ALSO: Renault Launches a Limited Run of the Successful Captur Model 
The "fresh approach" on the traditional cues of the "redefined" MPV actually means that the design of SCENIC is nothing different from the Captur(e). And this is despite the words Renault says that the guiding principle behind the fourth-generation SCENIC was to provide a completely fresh take on the compact MPV. Well, maybe applying the same design is a fresh take-on… especially when compared to the disastrous previous generation.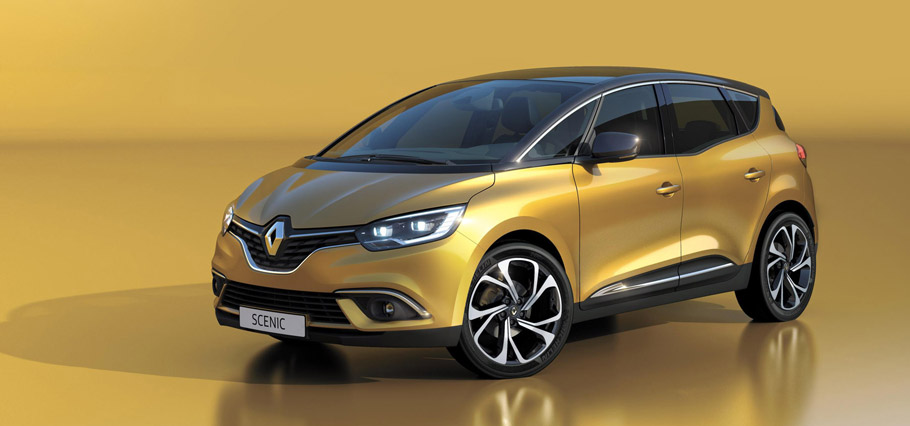 Another "innovation", this time taken from the Espace model, is the three-part windscreen that provides a panoramic view and enhanced visibility. I have to admit however, that compared with the third generation SCENIC, the latest one has significantly raised ground clearance and shortened rear overhangs. The car seems to be wider, both at the front and rear. Well, it is a matter of opinion whether these changes make it look more solid. Furthermore, the "distinctive" front of the new SCENIC comes with lighting signature in the form of C-shaped head lights that feature LED Pure Vision technology.
Renault did not aspire to disclose any other details, but I can say that they won't be unexpectedly enthusiastic and even ecstatic. Maybe it is time for the French brand to step out from mediocrity, but by producing cars like the one featured it won't happen any time soon.
Source: Renault