Renault Launches a Limited Run of the Successful Captur Model

Recently, Renault Captur gained some incredible popularity in France that resulted on 44,000 exceeded units. This number demonstrates that this sweet SUV has 31 percent better benefits from market, compared to 2014. And with this success in mind, Renault team has further extended model's range in France with the addition of the limited edition Captur Hypnotic.
This baby comes elegant vision, redesigned cabin with mixture of leather and Alantara upholstery and with heated front seats, while the exterior catches the eye with the special Cappuccino Brown finish with two-tone color scheme. Sweet, right?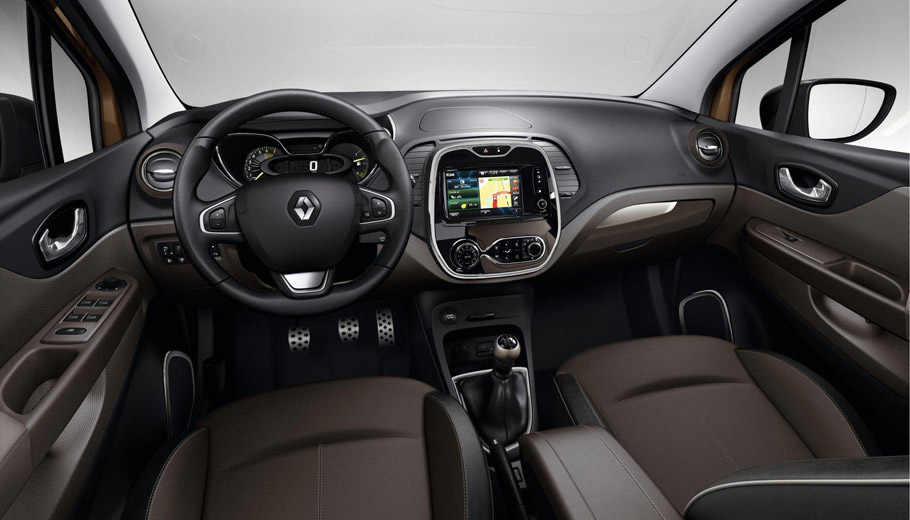 Based on the model's Intens equipment level, the limited edition Captur Hypnotic comes with extended list of personalization, exterior and interior trim additions: 17-inch Cappuccino diamon-effect alloy wheels, exclusive Cappuccino Brown body color, Hypnotic badging, smoke grey leather, splendour-tinted chrome interior components, two-tone smoke grey and black dashboard and door panels and smoke grey centre armset.
SEE ALSO: Renault Clio Iconic Comes With Passion and Elegance
And like the rest of the model's lineup, the limited Hypnotic can be further reshaped to fit the personality of the owner. The standard version comes with a two-tone Ivory finish and Cappuccino Brown roof. But the vehicle can also be ordered with a Cappuccino Brown roof and Cendre Bige, Cassiope Grey or Etoile Black.

And when it comes to drivetrain options, the Captur Hypnotic is available with all the powerplants that are available for this model's catalogue.
Source: Renault