Renault KOLEOS, Brand's First D-Segment SUV, Revealed in Beijing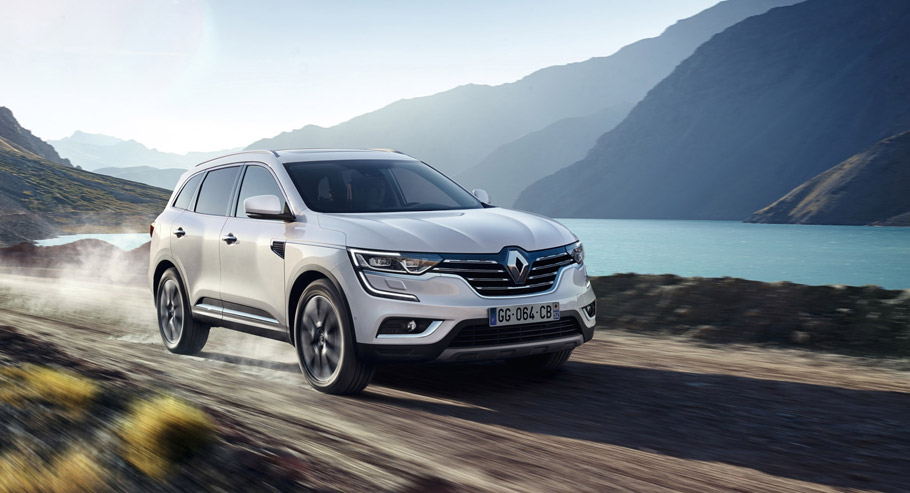 It seems that at the Beijing International Automobile Exhibition, which has stated today, SUVs are a big thing! The next brand to introduce an entirely new sports utility vehicle is Renault, with its recently teased KOLEOS. This high-end and totally redesigned SUV, which is brand's first D-segment model, is about to reach 80 markets! And we think that this news is exciting.
The world premiere of the flagship SUV Renault KOLEOS, shows that the French brand is opting to bring about more powerful styling, unique features and full SUV capability is one vehicle.
SEE ALSO: Renault KOLEOS is Ready to Rock and Roll in Beijing
The flagship SUV has a user-friendly 4x4 technology and a function which allows an effortless switching back and forth between 2WD, 4WD AUTO and 4WD LOCK modes. In addition, the transmission that the SUV includes also boasts enhanced safety and stability by neutralizing understeer and oversteer as well as by optimizing grip in difficult conditions. KOLEOS has perfect behavior on all roads, because of its ground clearance of 213mm.
Interior and Advanced Systems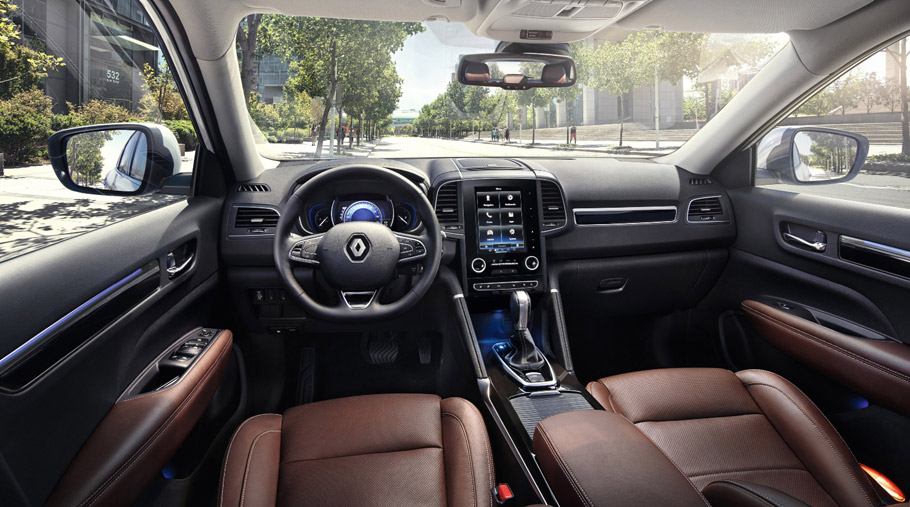 Thanks to its powerful stance and muscular exterior lines, this model also features refined and comfortable interior and class-leading cabin space, including 289mm of rear knee room for occupants. Other cool features include heated steering wheel, easy defrosting for cold climates as well as cabin air filter, which minimizes the risk of pollen, dust and unpleasant odors to come inside.
Besides the elevated driving position (150 mm higher than the traditional sedans), which offers excellent visibility, the new SUV also adds a sporty feel via the hand grips on either side of the centre console. Furthermore, the key feature of the cabin is the R-Link 2, which is a connected system service, which controls functions like BOSE audio, infotainment, navigation, hands-free telephony, radio and driver aids.
Other advanced Driver Assistance Systems (depending on the market) include Active Emergency Braking System, Lane departure warning, safe distance warning, traffic sign recognition with excess speed warning, blind spot warning, tiredness detection, rear view camera, automatic high/low beam, headlights, front, rear and side parking sensors, and easy park assist.
Renault KOLEOS completes brand's high-end range, and is positioned next to the Espace crossover, the Talisman large saloon car and Talisman Estate station wagon. It is currently on sale along with the Kajar and Captur and is expected to be available in over 80 countries.
Source: Renault