Ford Mustang, the Konquistador by Reifen Koch
Reifen Coch is yet another German based company that customizes performance cars and such. The target car here however is not at all  German. The name they gave their product is the "Konquistador" and it is actually an American icon – a Ford Mustang V. It's "V" for "Fifth generation" but it might as well be for V8 as this untamed pony moves about with a V8 4.6 liter 309 kW heart.
So not much room for improvement in the engine compartment. No worries, as Reifen Coch have focused on other aspects of customizing. A flamboyant Cervini-Bodykit has been installed which has holes on the back of the side skirts. These wholes are for the custom made exhaust system. Yes, the Konquistador has side exhaust pipes – a kid's dream come true. The suspension boasts KW-coilovers with electrically lifting axles and an HLS (Hydraulic Lift System) Kit. The brakes too have been replaced with some "Brembos".
However, it would seem that Reifen Coch are most satisfied with what they have done to the wheels - 9Jx20H2 Gotham rims at the front and 11Jx20H2 of the same brand at the back. The wrapping comes in the form of four Dunlop tires in sizes 265/35R20 and 305/30R20, front and back respectively.
So, the Konquistador then? A keeper or a skipper?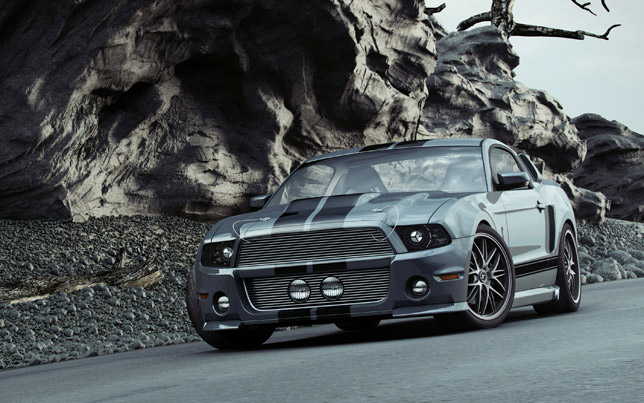 Source: Miranda Media