POSAIDON team upgrades the already appealing AMG A 45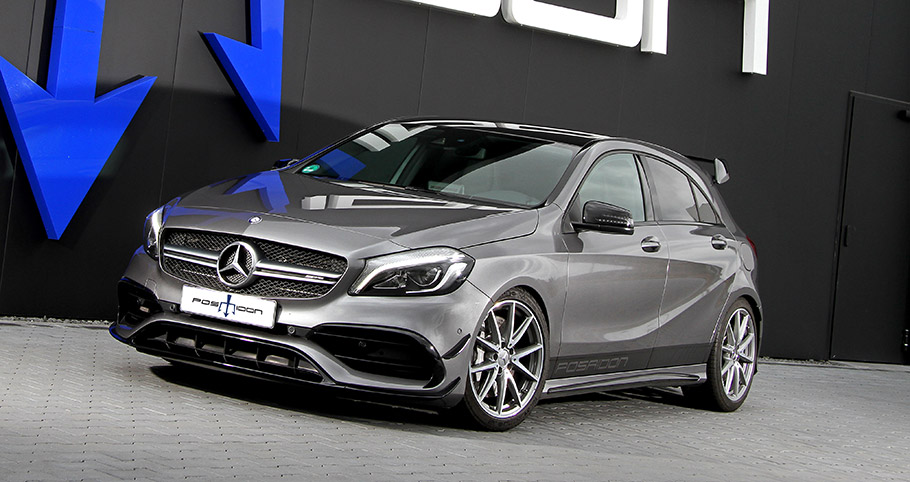 Mercedes-AMG A 45 has already impressed critics and fans – with its massive power output and numerous premium upgrades, the compact beast is anything but boring. However, POSAIDON team has decided to take a closer look at the vehicle and add some stuff here and there. So, let's check it out, shall we?
Although being already powerful with the massive 381hp, the A 45 has undergone one more drivetrain revision and now proudly showcases the impressive 550hp and 660Nm of torque. What POSAIDON team has managed to do is to add these sweet 169hp by upgrading the M133 turbo four-cylinder power unit by using a tons of small components: a new turbocharger, new air cooling system, Motorsport spark plugs and exclusive new stainless steel exhaust system. Neat.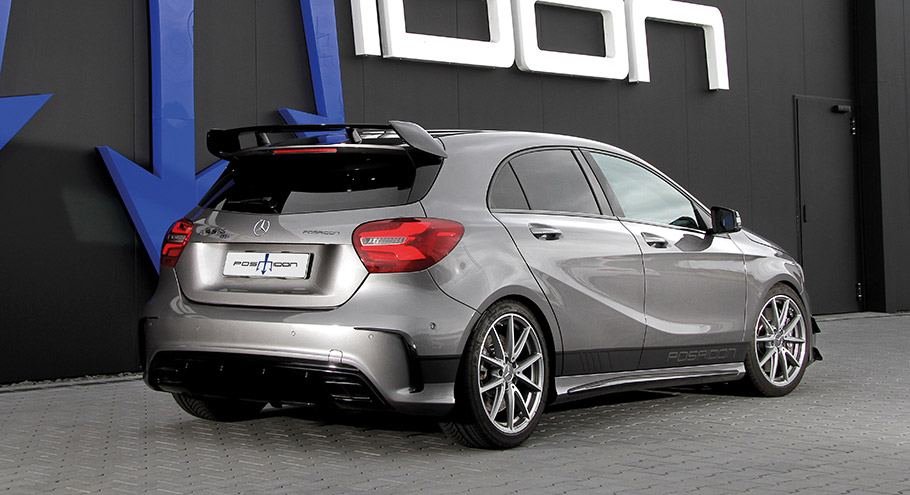 Furthermore, the engine itself is geared with water-methanol injection and benefits from revised ECU software remapping. This unit is paired to an AMG SPEEDSHIFT DCT 7-speed gearbox, but in order to match the enhanced power output, it was also revised and now works in perfect harmony with the powerful engine.
SEE ALSO: Ford showcases details for the all-new Fiesta model [VIDEO]
The team has also added new coilover that enhance stability and contribute to more precise and confident cornering and at the same time lowers the overall height of the A 45. And as we talk about additional features, we should mention that there is a variety of POSAIDON features that to make a difference: drivers will benefit from new roll bar, strut brace and a new brake system.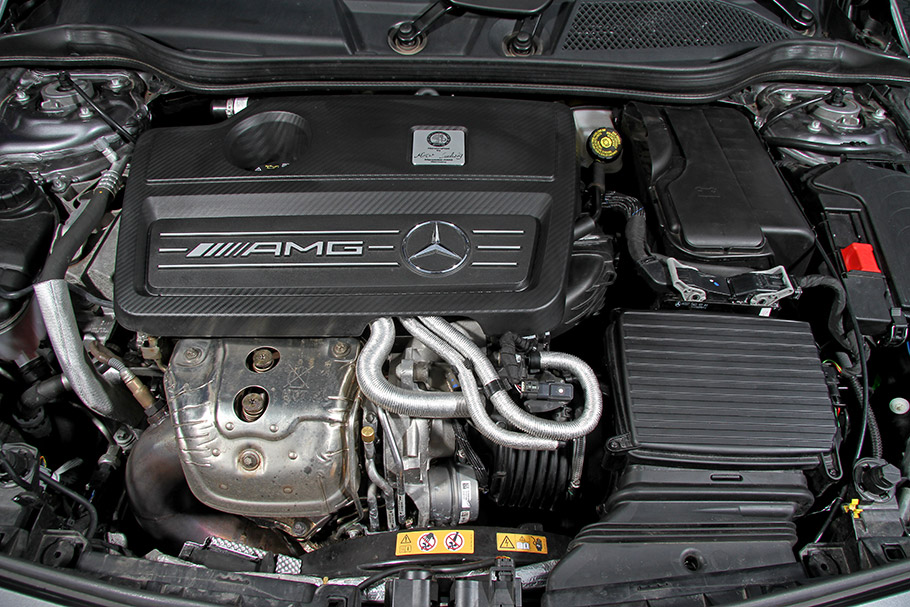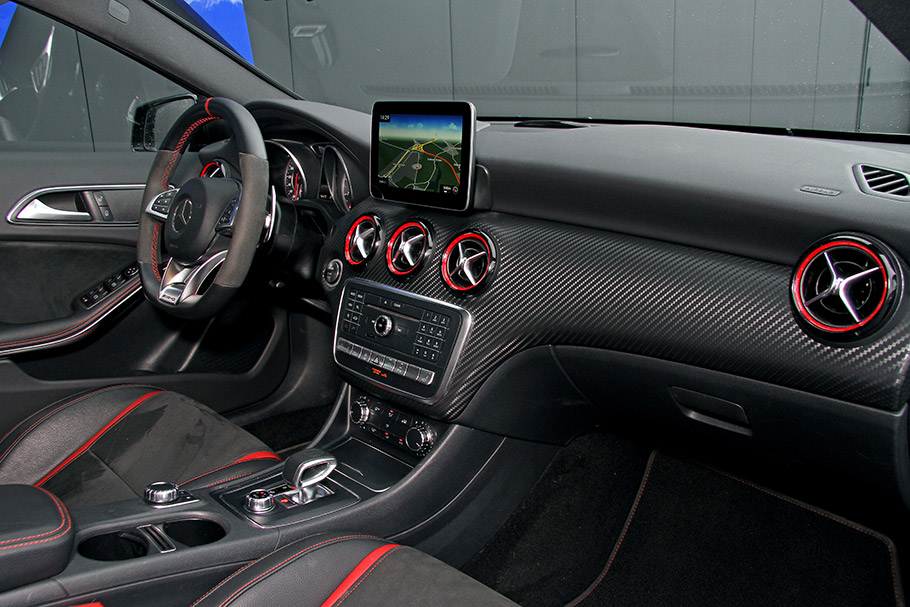 Source: POSAIDON