Porsche Cayman Aerokit
Porsche has begun to supply Aerokits for its Cayman und Cayman S sports cars. This new customizing equipment consists of add-on spoiler lips for the standard front-end apron panel and a new, fixed rear spoiler.
Designed by engineers at the Porsche Development Center in Weissach, the Aerokit gives the Cayman even more 'bite' and even sportier, more dynamic looks. The front spoiler lips emphasize the visual power of the big air inlets in the front apron. The new, fixed rear wing creates a strong visual accent even when the car is standing still. Along with the car's appearance, its aerodynamics have also been upgraded. The Aerokit's components, optimized in Porsche's wind tunnel, reduce lift at the front and rear axles, making the car even more stable at high speeds.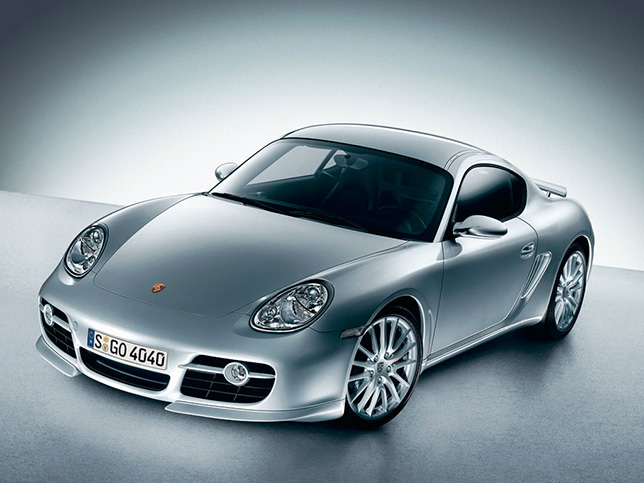 The aerodynamic components have been carefully matched and must therefore only be installed as a complete set. All the items in the Aerokit are supplied in the car's body color and harmonize well with the Cayman's dynamic styling.
Porsche supplies this Aerokit on all international markets. In Germany, it can be ordered via Porsche Exclusive for 3,500 Euros (excluding value-added tax) for installation on a new car. For later customization, it will be available starting in March 2007 from Porsche Tequipment for 2,950 Euros excluding VAT, installation and spraying.