Opel Introduces Karl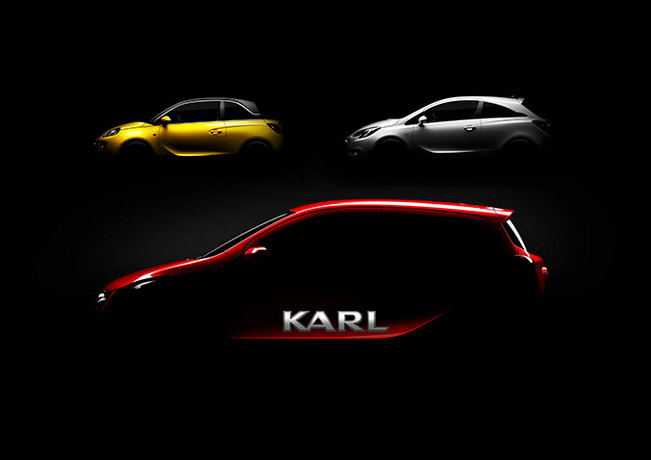 Opel Karl is the next addition to the family of the new generation Corsa and the stylish, three-door ADAM. The small car will be offered from the summer of next year. As a matter of fact, we have seen the debut of the five-door Karl a few days ago, but standing under different name – Vauxhall Viva. Opel has chosen to dub the vehicle "Karl", because this is a short, snappy and catchy name that represents brand values: German, emotional and approachable. With the introduction of this model, Opel aims to fulfil all kinds of requirements.
Karl, ADAM and the latest Corsa will all be launched in less than 30 months as of next year. This means that the company will have the strongest portfolio in the mini and small cars segments in its history, and one of the youngest on the market place.
But to go into details, the Corsa is about 4.00 meters in length, which offers great comfort and great balance between exterior size and interior space. It is in five- and three-door versions. The ADAM on the other hand is just 3.70 meters long, has three doors, and is Opel's individualization champion. This model offers dynamic driving, excellent connectivity and the widest personalization choice to those who want their car to express their lifestyle.
The Karl is even smaller than the ADMA in length! It comes in a compact package of 3.68 meters, but keeps its five door body. Inside, there are up to five seats. In addition, the car offers the best of Opel virtues in a smart and highly practical manner.
Another interesting fact is that the name Karl's pays homage to one of Adam Opel's sons. He was the person who had founded the company in 1862. Adam made Opel one of the largest bicycle manufacturers in the world. His sons Carl, Wilhelm and Friedrich entered the automobile business in 1898 and built their first car one year later.
Source: Opel