Oettinger tuned Audi TT-RS
OETTINGER has announced their tuning package for Audi TT-RS. The car brings pure excitement and is specially created to celebrate 20 years Tuner Grand Prix.
TT-RS S-tronic is powered by a 2.5-litre TFSI engine with 340HP (250kW) and 450Nm (331 lb-ft). The performance is more superb – 0-100km/h in 4.3 seconds with new launch-control function. This means a 0.3 seconds faster than the 6-speed model. Top speed is electronically limited to 250 km/h (155 mph). The average fuel consumption is just 8.5 litres per 100km and 197 g/km of CO2 emissions.
After the performance modifications, the mighty engine delivers whopping 400HP (295 kW) at 5900RPM and 550Nm (405 lb-ft) at 3800RPM. 0-100 km/h in 4.4 seconds and a top speed of 275 km/h (170 mph).
The performance package includes recalibration of the engine management and removing the V-max limiter.
Of course, the fuel consumption remains the same. The price is €2290 including installation.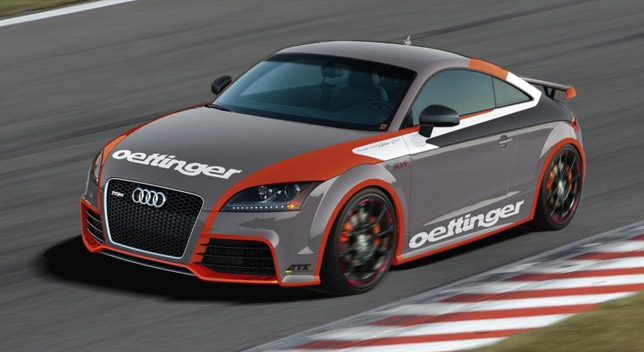 Source: Oettinger