Novitec Torado based on Lamborghini Aventador LP 700-4 Roadster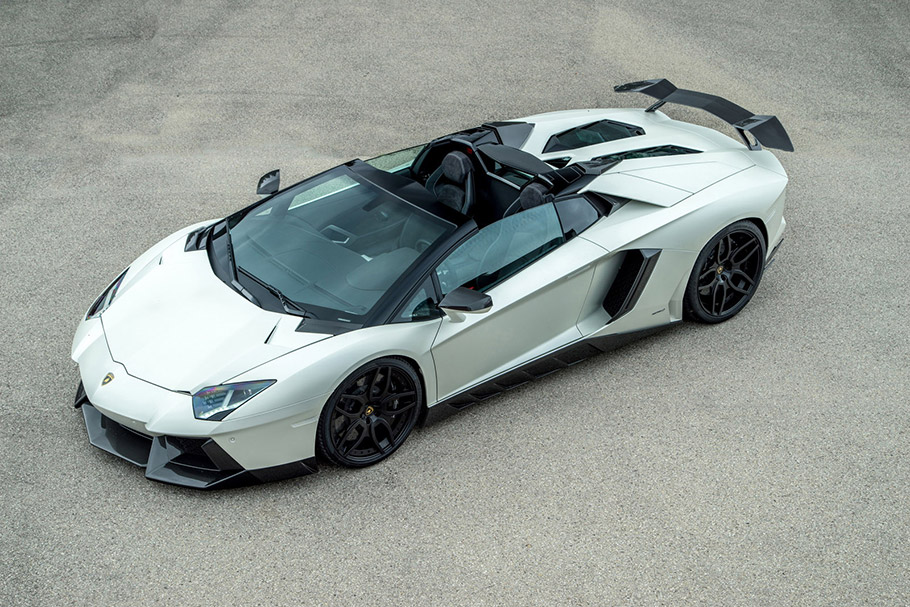 Dynamic, aggressive, outrageous, the new NOVITEC TORADO Lamborghini Aventador LP 700-4 Roadster really flashes in front of the eyes with a spectacular extravaganza in terms of quality, bodylook and functioning! The rich number of refinements and customizations delivered by the business division of NOVITEC GROUP, NOVITEC TORADO, turns the new drop-top car into more than just a mighty sports car. The striking power of the two-seater beast, the amazing style and its aerodynamic efficiency, when combined all together, complement the high-class performance, thus shaping one hell of a car. Who wouldn't like to try their luck and boost a little bit, or more, the adrenaline with this beauty!?
NOVITEC TORADO Aventador is made of carbon-fiber body components that can be found with a glossy or matt finish, as well as in a version for painting in vehicle or another contrasting and distinguishable color. The interior parts are made from the finest leather and Alcantara in any possible color. The custom-made staggered high-tech forged wheels of the car have diameter of 20 and 21 inches. The roadster version of the Lamborghini outshines its predecessor that is powered by 12-cylinder engine. Moreover, the new NOVITEC TORADO boosts up to 728 HP (535 kW) and has a high-quality exhaust system with excellent performance. The latter offers an optional active electronic sound management just at the push of a single button in the cockpit, thus, making the sound of the engine more impressive than ever. The reached peak torque is that of 709 Nm.
Yet, one of the most cardinal changes and upgrades by NOVITEC TORADO tunning are in the face of the new model. The front part is altered with a modified trunk lid that comprises of integrated air ducts and, again, modified air extractors before the windshield. The bumper on the front is modernized and replaced with a two-piece NOVITEC TORADO front spoiler on the left and right. There are also upgraded air intakes and a central blade. All of those refinements result in an absolute optimization of the handling stability at high speeds by reducing the negative lift of the front axle.
The NOVITEC TORADO high-performance exhaust system is available without engine tuning and it comes in either a stainless-steel model or a version that is made from lighter INCONEL used in Formula 1 racing.
Source: NOVITEC