Nissan X-Trail
Nissan has revealed its second-generation X-TRAIL at the Geneva Motor Show, and it appears the new model is almost identical to the outgoing version. Major changes are the all-new chassis and body design, a range of four different engines including two diesel variants with an automatic transmission, upgraded Intelligent ALL MODE 4WD and a more comfortable interior.
The first X-TRAIL was an exceptional success for Nissan, so when it came time to develop that car's replacement, designers weren't willing to muck with the basic formula. This meant that the new model would have to remain a hugely capable compact SUV with serious off-road credentials and class-leading performance.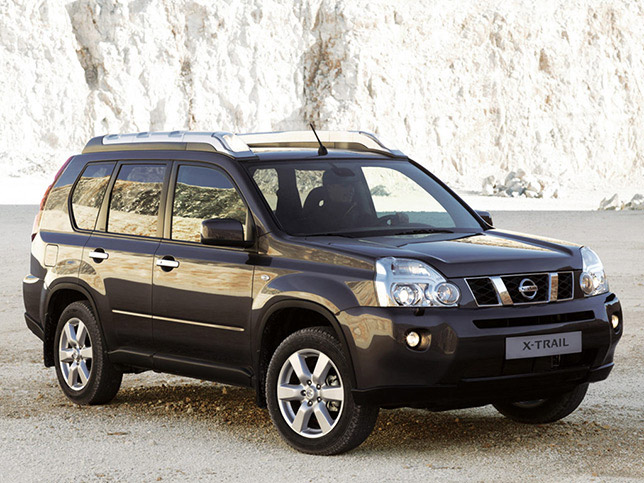 Each model comes standard with air conditioning, power windows front and rear, and Bluetooth mobile phone connectivity, as well as a side and curtain airbags, ABS and EBD. Optional extras include Xenon headlamps, roof rails with fully integrated driving lamps, and satellite navigation with a full color screen shared with the rear parking camera.
The new chassis features strut-type suspension at the front with a multi-link system at the rear. Engines on offer include a revised version of the 2.5L gasoline four-cylinder unit found in the current model, two new turbo-diesel units and third 2.0L gasoline unit, with all three engines sourced from Renault. Standard on all versions is a six-speed manual transmission, though a new six-speed auto and another CVT unit are optional on some models.