Nickel leakage minimised in all Volvo car interiors for allergy-sufferers
To alleviate for nickel allergy-sufferers, all nickel containing parts are tested to ensure nickel leakage meats the requirements set by Volvo.
Nickel allergy is one of the most common causes of allergic contact dermatitis in the industrialised world. It is estimated that up to 15% of women, and up to 5% of men - up to 120 million people in the industrialised world - have nickel allergy. Those allergic to nickel may get an itchy rash when their skin touches a metal surface with nickel alloy. For these people, it is essential to avoid contact with nickel containing metals. But nickel can be found in many everyday items; from coins to watch bands, from eye-glass frames to necklage clasps - and in components in car interiors.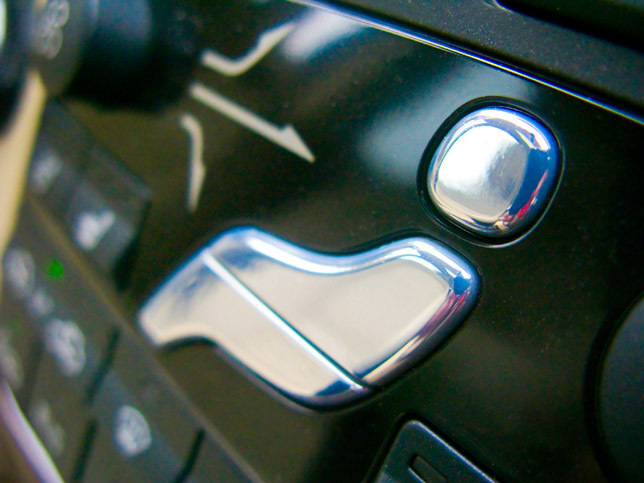 However, Volvo Cars has a strict requirement that parts supplied for our car interiors fulfil our nickel standard. This means that for all interior components with metallic appearance in Volvo cars, such as interior door handle, gear lever, key, Volvo badge in the steering wheel and climate control buttons, nickel leakage has been minimized. This Volvo standard applies to our whole car range. The nickel containing parts have been covered with a plating free of nickel, and they have all been tested to ensure nickel release fulfils the strict Volvo standard.
"At Volvo Cars, we have worked a long time with our suppliers to reduce allergens in the passenger cabin. All textiles and leather are certified to Oeko-Tex Standard 100, and four models with 9 different cabin interiors have interior air that is recommended by the Swedish Asthma and Allergy Association", says Andreas Andersson, responsible for clean car interiors at Volvo Cars.