Neiman Marcus McLaren 12C Spider - Price $354,000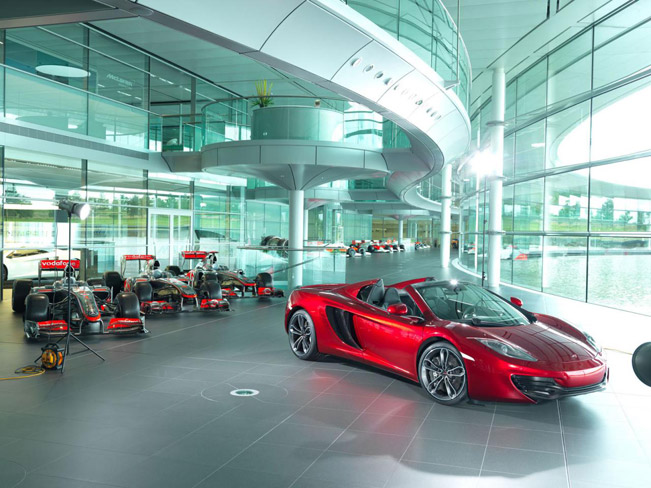 Neiman Marcus has presented the annual Christmas Book, which will feature a special edition McLaren 12C Spider.
The car is finished in Volcano Red. It is powered by the same engine – a 3.8 liter twin-turbocharged V8 with 625HP (460 kW) and 600Nm (442 lb-ft) of torque. 0-100 km/h in 3.1 seconds and a top speed of 328 km/h (204 mph). The engine is mated to a 7-speed dual-clutch transmission.
The customers will also get a special luggage set and a business-class trip to England for a tour of the McLaren Technology Center and a VIP dinner with McLaren Chairman Ron Dennis. Indeed, it is very good value for money, especially when you will eventually pay whopping $354,000 for Neiman Marcus McLaren 12C Spider.
However, only 12 units will be available, so don't worry. There will be a unit for every customer considering that people estimate their money.
Source: McLaren