MTM Audi A1 Nardo Edition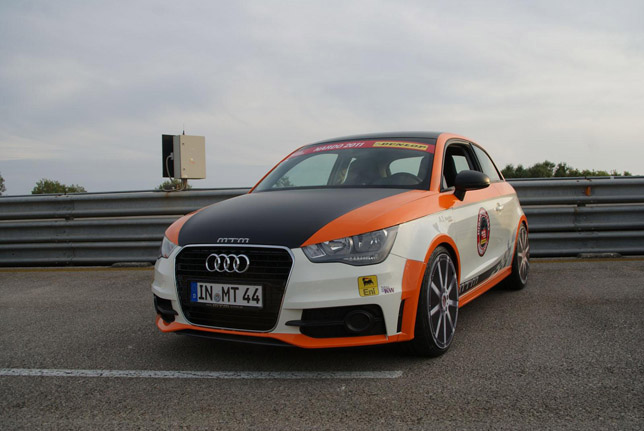 MTM has announced the new brutal Audi A1 Nardo Edition. The car is specially designed to set top speed records.MTM Audi A1 Nardo Edition is boosted to whopping 500PS (368 kW) and 600Nm (442 lb-ft) of torque.
The engine is mated to a 6-speed manual gearbox, which send all power to the LSD at the front wheels. 0 to 100 km/h in 4.5 seconds and the top speed is 324 km/h (201 mph).
The tuned A1 didn't use any aerodynamics modifications, except wheel covers. Still, it went over the 200 mph barrier.
A lot of tuning companies test their vehicle's Vmax at the annual Nardo Highspeed meeting. This year the participants included a 9ff Porsche 911 GT3, MKB McLaren SLR, G-Power BMW M3, SpeedArt Porsche Cayenne Turbo and the MTM Audi A1.
Source: GTSpirit