Mitsubishi MiEV Evolution III Pikes Peak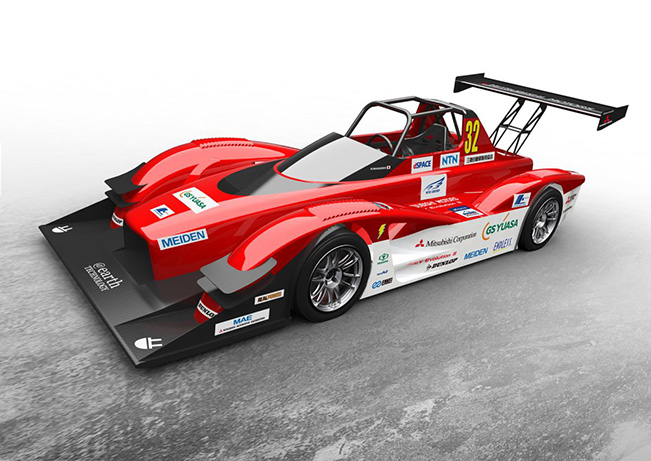 Mitsubishi has announced the MiEV Evolution III, which will compete at this year's Pikes Peak International Hill Climb. The race car is an improved and evolved version of last year's MiEV Evolution II.
The MiEV Evo III comes with improved battery, high-output electric motor and electric powered 4WD consisting of four electric motors have been retained with improvements made to give better motive and cornering performance.
The curb weight is also reduced thanks to rationalizing and replacing some structural materials. The power of the four motor has been boosted from 544HP (400 kW) to 612HP (450 kW) and to ensure all the extra power is put down on the road surface the tires have been uprated in size from 260/650 R18 to 330/680 R18.
Accordingly downforce has been increased with a new carbon cowl design and with wind-tunnel optimization of the spoiler and other detail shapes. Evolutionary development of the S-AWC integrated vehicle dynamics control system has improved traction control performance and has reduced wheel slip by controlling vehicle attitude more precisely when near the limit of adhesion.
All improvements allow the race driver to benefit from the full potential of the car.
Source: Mitsubishi