Mercedes-Benz Teases New AMG GT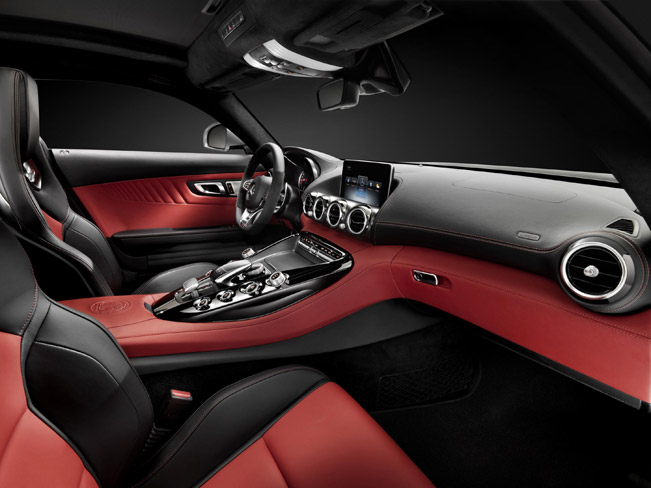 Mercedes-Benz AMG GT sports car is to thrill us this autumn when it is set to make its world premiere. The brand new vehicle will feature breath-taking design and supreme agility –qualities typacially found on the AMG GT. Furthermore, form Mercedes-Benz announced that the car is destined for a new segment. We don't have any visuals of the exterior yet, but the company has released two images of the exclusive interior, which is adorned by red and black leather, carbon fiber and a range of new technologies.
The designers have put mainly their attention on the driving dynamics, agility and sportiness of the car. In fact, the new GT is the second sports car developed fully independently by Mercedes-AMG.
The sneak preview of the interior provides a good impression of what we are to expect. Inside, car's design embodies emotion and sensuality. The uncompromising lines of the interior components define the concept of "modern luxury".
The biggest impression however, makes the stylistic development of the central "aviation design" theme. The dashboard is wide and creates impression of a powerful wing. This design treatment is supported by the four central spotlight-style vents and the individual vents at the left and right ends of the dashboard.
The dominant centre console has a shape reminiscent of a NACA air intake and the employed materials suggest that it has been adopted directly from motor racing. The controls on the AMG DRIVE UNIT are arranged like eight cylinders in a V layout. All in all, the finest materials and outstanding workmanship contribute to the typical Mercedes luxury.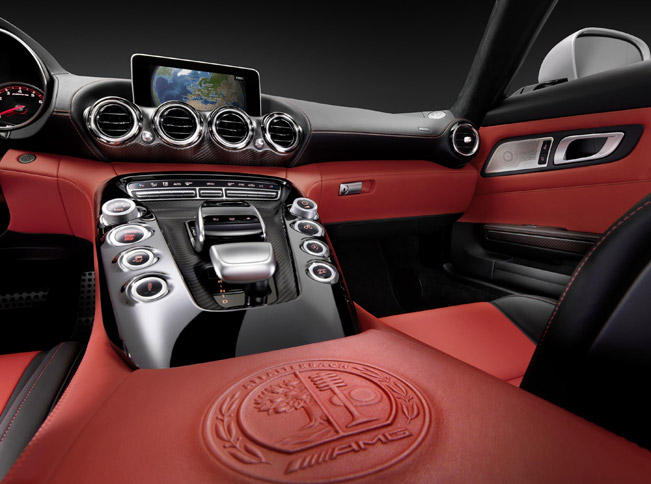 Source: Mercedes-Benz