Mercedes-Benz SLR Hamann Volcano on Sale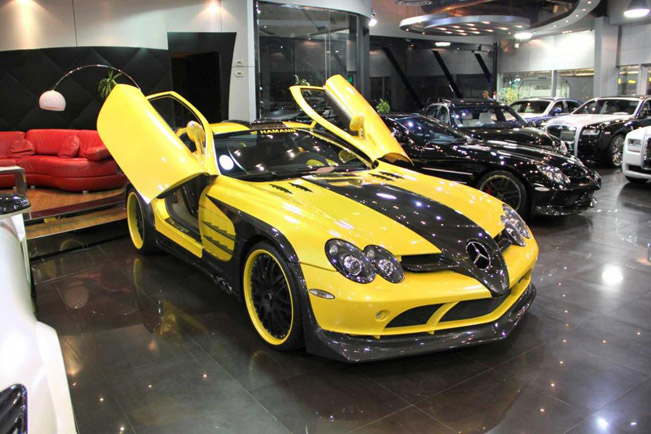 Al Ain Class Motors in Dubai offers an almost brand new Hamann Volcano Mercedes-Benz SLR. The super sports car was introduced back in 2008, but this one has only 1,800 km (1,118 miles) on the clock, which means that it is barely driven.
The engine 5.4 liter supercharged V8 is boosted to 700HP (515 kW) and 830Nm (615 lb-ft) of torque. 0-100 km/h in 3.6 seconds and a top speed of 348 km/h (216 mph). The result is thanks to an ECU re-map,  performance exhaust manifolds and an amended belt pulley combination for the serial compressors. In order to facilitate the increased motor performance, HAMANN adds a second water pump and adjusts the gearbox electronics. Invigorated in this way and with the adequate sound from the six end pipes of the sport exhaust system.
Pricing is available upon request.