The New 2013 Mercedes-Benz SL - Simply Better
The Mercedes SL. "Open top" immediately springs to mind. We tend to think of cabriolets as slow, wobbly and impracticable – a direct contradiction to what SL stands for. "Super Leicht" or "Super Light" is the exact way where Mercedes are going with the new SL in town. Its more powerful, more economical, lighter and smarter.
The body is almost entirely made up of aluminum. The A pillars have some heavy duty steel in them but that's understandable. The cover behind the fuel tank is from magnesium which is even lighter than aluminum. Compared to it's predecessor, the new, longer and wider SL 350 weighs 140 kg less. That means more agility, better handling, better delivery of power and better economy. Most importantly, that diet does not compromise on rigidity, safety and comfort.
The all-new suspension set, which also has some bits and pieces in aluminum, is supposed to be comfortable yet up for occasional thrashing around the bends. Semi-adjusting damping control comes as standard but those who want even more flexibility can opt for the active suspension system ABC (Active Body Control). Either way, you are going to get some great feedback from the steering wheel as it uses an electromechanical Direct-Steer system which adjusts the firmness of the power steer in accordance with the current speed.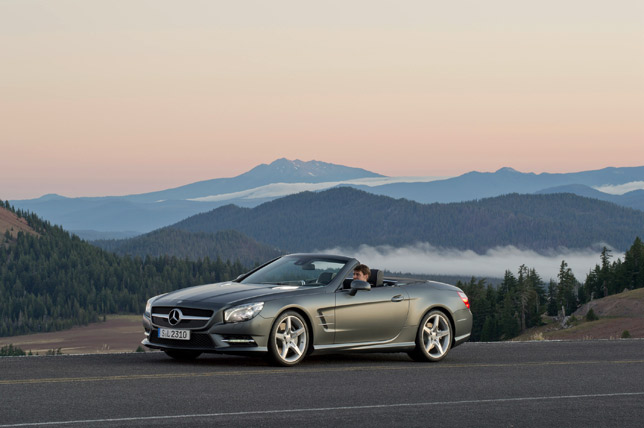 For power, the SL 500 uses a 4663 cc V8 that is 0.8 liters smaller than the one in the fifth generation SL. Despite that, it develops 435 hp – 12 percent more power. It's more economical as well. 22 percent more economical to be exact. In the mean time torque now, is not 530Nm but the staggering 700Nm. The engine in the SL 350 is still a 3499 cc V6 but it too is more powerful than before. 306 hp and 370Nm of torque drink up only 6.8 litres of fuel per 100km – 30 percent less than before. All those percentages seem overblown but when we inspect the tech under the bonnet, all seems plausible. The engines are from a line called BlueDIRECT and as we all know, blue is the new green. ECO start/stop systems come strictly with both engines. The 7G-TRONIC PLUS automatic transmission that crunches all that power is fully optimized with comfort and frugality in mind. That however, does not mean, in any way, power compromising: The SL 350 accelerates from 0 to 100 km/h in 5.9 seconds, making it three tenths of a second faster than its predecessor. The SL 500 takes just 4.6 seconds – eight tenths less than the previous SL 500.
The options list is admirably lengthy. Among the many extras, there's this Magic Vision Control and Magic Sky Control. One makes your wipers sprinkle water and the other is basically a panoramic vario-roof that can go from opaque to transparent with the push of a button. Pretty neat stuff but people wont be piling up to see you in the car. They'll want to see the car itself because its too damn pretty.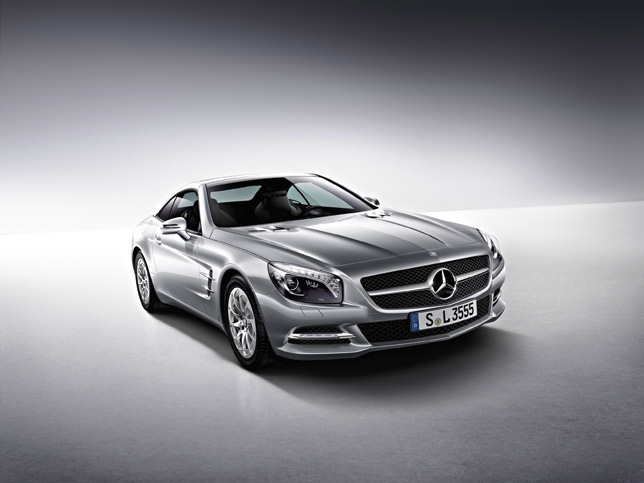 Source: Mercedes-Benz