Mercedes-AMG Offers Exclusive Body Kit for All A-Class Models

Mercedes-AMG has revealed its new offer for the cute A-Class, which will make it even sportier, and it is an exclusive AMG body package. The accessories featured here are similar to those who have been recently launched for the C-Class. This could make a reality the sporty ambitions and individual appearance of the A250 Sport 4MATIC as well as of all A-Class models equipped with the AMG-Line.
The company applies the same approached used on the C-Class with the aim to create more dynamism and to rejuvenate the models. The secret behind AMG's success is that their particularly sporty products support the fascination that comes with the brand.
SEE ALSO: Powerful and Stylish, Mercedes-AMG C 43 4MATIC Coupe Is Finally Here!
To go into details, the exclusive AMG body kit comprises of four attachment parts for the bodywork and also sporty side strips that are attached as a foliation below the dropping line of the vehicle. Here have been added the following parts: new front splitter, side-sill extension, rear apron trim with diffusor-look and rear flics, which are all AMG-made.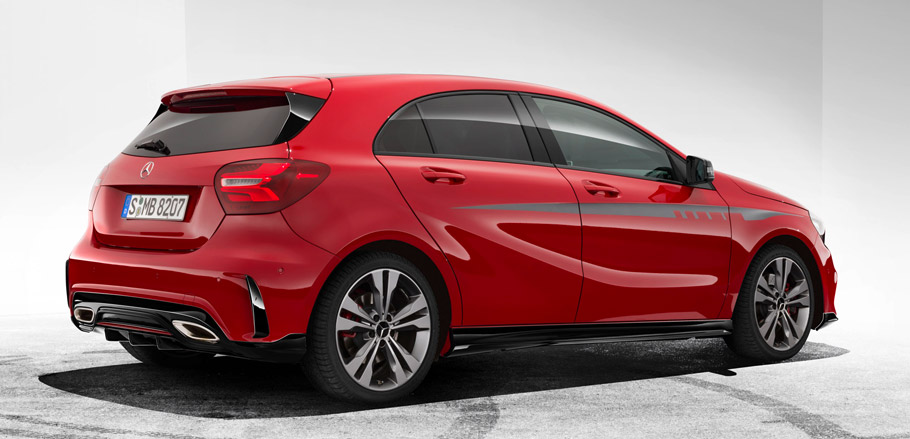 These elements are actually add-on parts, and they have been produced through thermoforming technology. The standard color they come in is glossy black. And who doesn't associate black with the real sporty look? Even better, the surface finish is of highest quality so it eliminates the need for a paint coating.
And let me tell you a secret: AMG's exclusive accessories program is going to be also offered for the C-Class Cabriolet and for the face-lift version of the CLA saloon as well. This will happen as soon as June this year. Currently the exterior AMG add-on body kit is available to order in all dealerships of the brand worldwide.
Source: Mercedes-Benz