A Mercedes sedan touched by AMG: brutally powerful and sexy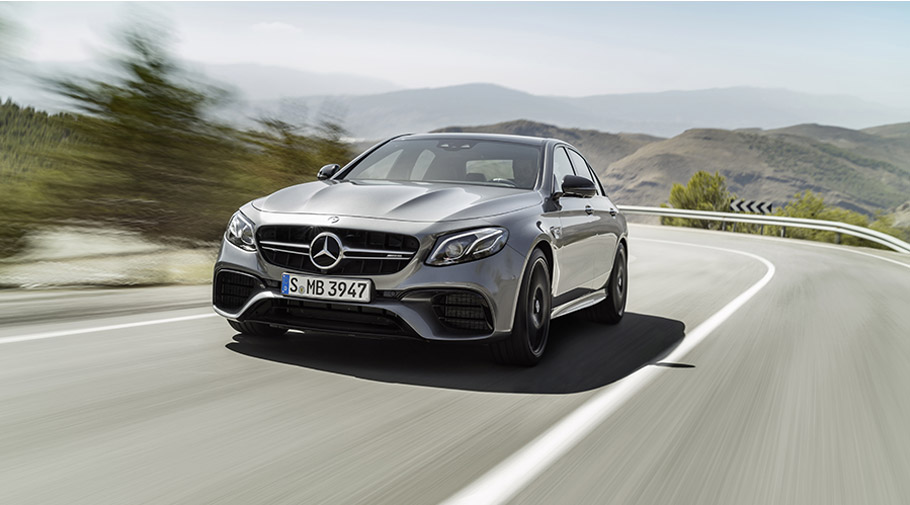 And here it is: the latest AMG project is brought to life. Yes, we are talking about the fresh Mercedes-AMG E 63 4MATIC+ and the E 63 S 4MATIC+ babes. Aren't they sweet? Along with the super-mega-titanic power output and the exceptional Mercedes-Benz and AMG quality that we are all aware of, these two vehicles will try to be different in a particular way.
Of course, one of the many ways of maintaining interesting is refreshment of the exterior styling. Definitely appealing and sexy, these two bad boys feature sporty front face with distinctive A-pillar and for the first time AMG team gears a Mercedes-Benz saloon vehicle with a bonnet that is inset between the wings and bumper, just like a coupe model. Another way of expressing sexiness is by adding wide front apron, inspired by the design of a jet wing and a large front splitter.
The sides catch the eye with numerous elemets. However, one super distinctive is the arrow-shaped wing signet, covered in silver chrome. Also, the side sill panels make the vehicle look even lower than it actually is and contribute to the aggressive and sporty appearance. And all this is topped with exclusive 10-spoke light-alloy wheels in titanium grey with high-sheen finish. Sweet.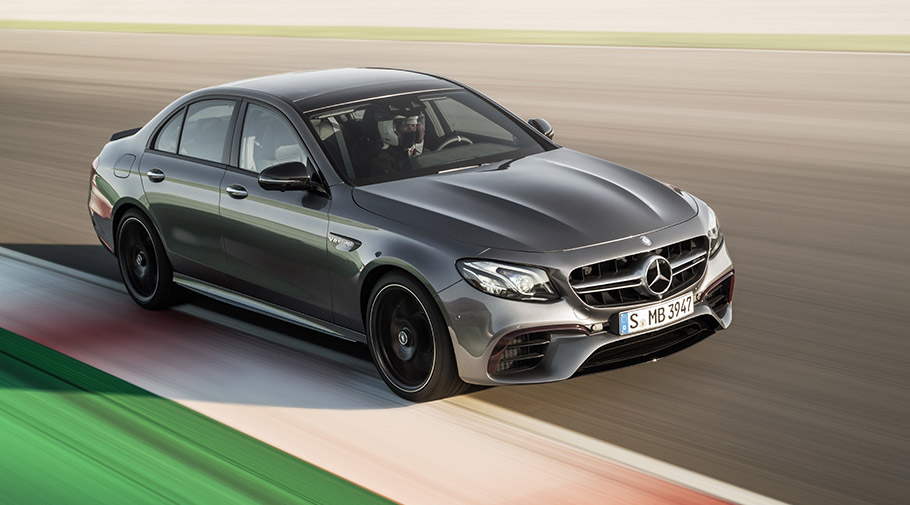 And last, but not least, the rear showcases muscles and confidence, expressed by the defined spoiler lip in body color, rear apron with diffuser-look inser and two chrome-plated twin tailpipes. S 63 S 4MATIC+ also features a trim strip on the rear apron.
The muscular rear end provides the finishing touch in conjunction with the clearly defined spoiler lip in the colour of the vehicle on the boot lid, the rear apron with diffuser-look insert, and the two bright chrome-plated twin tailpipe trim elements on the selectable sports exhaust system. The E 63 S 4MATIC+ also features a trim strip in silver chrome on the rear apron.
And what about the interior styling?
As you might have expected, the cabin is super elegant, comfortably-looing and functional. Featuring exclusive AMG performance steering wheel and nappa leather, the interior definitely makes that critical difference, compared to other premium brands and models.
SEE ALSO: VATH and Mercedes-AMG: a rather special combination!
Driver and front passenger will be pleased to know that they will be sitting in sporty seats, while additional highlights include nappa leather, AMG crest, crytal grey seat piping, IWC-designed analogue clock and special seat belts also in crystal grey. Not bad. However, there are far more interesting features about these bad boys. Stick with us!
Drivetrain system
Long story short: 4.0-liter twin turbo V8, mated to a MCT 9-speed sports gearbox. But let's see the long story, shall we? Along with the extremely high power output, measured at 612hp (450kW) and 850Nm of torque, the powertrain has some more neat tricks. For example, the cylinder deactivation system and two twin-scroll turbochargers, applied for the first time in Mercedes-AMG vehicle.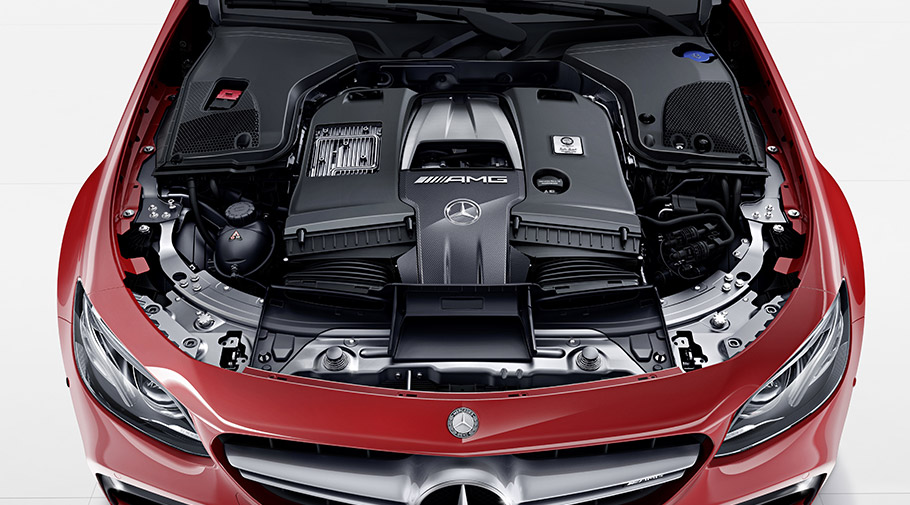 The gearbox is also worth mentioning. This is a super-fast and exclusively fine-tuned system, especially developed for th E 63 4MATIC+ and the E 63 S 4MATIC+. It comes with special software that allows super short shift times and super fast multiple downshifts. Furthermore, it also comes with a wet start-off clutch that replaces the torque converter. In this way AMG engineers reduce the overall weigth of the vehicle and optimize the acceleration responsiveness. Cool.
Other notable drivetrain features include variabl all-wheel drive system, AMG Dynamic Select driving modes, fine-tuned suspension, four-link front axle design, independent wheel control, AMG-specific rear axle carrier and numerous more.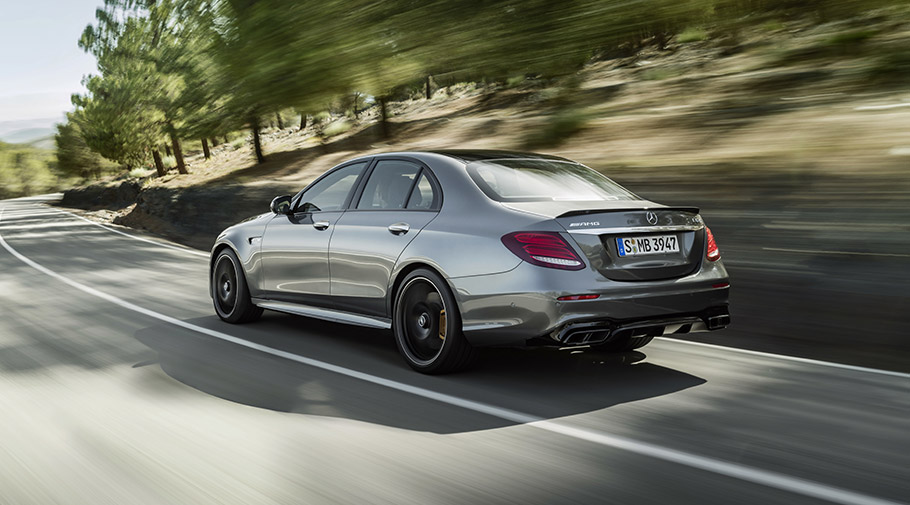 And by far the most important information: the two vehicles will be officially on sale on 16 January 2017.
Source: AMG