Mercedes-AMG GT S and C63 S With Extra 100HP by PP-Performance

PP-Performance and Fostla.de showed us an exquisitely tuned Audi safety car exactly three days ago. Now the tuners at PP-Performance have prepared something, which has impressed us very much again. This time they did not modify only one car, but under their customization were two Mercedes-AMG beauties. The first one is C63 S and the second – even better, the GT S model. There is nothing much done here, except for the breath-taking work on the engine.
SEE ALSO: Fostla.de and PP-Performance Gather for a Special Audi RS3 Safety Car
By the way, the engine under the hood of both cars is Mercedes-Benz 4.0 liters V8 biturbo unit. And we must also remind you that this powertrain is actually AMG's variant. However, the specialists at PP-Performance weren't that happy with the output, so let's see what they have managed to achieve.
Mercedes-AMG C63 S: Before and After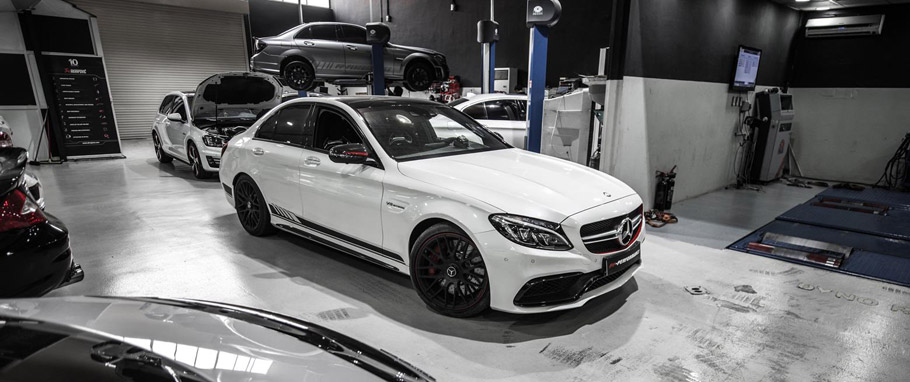 As a standard the Mercedes-AMG C63 S produces no less than 510HP (375 kW) of power, 700Nm (517 lb-ft) of maximum torque. They come out from the 3,982 cm³ sized C-class engine. The top speed has been production limited to 250 kmph (155mph), while the sprint form 0 to 100 km/h has been estimated 4.0 seconds.
After the chip tuning, PP-Performance managed giving this Mercedes more than 100HP in addition. Precisely, the car is now capable to put out on the road 613HP (451 kW) and 769 Nm (568 lb-ft) of torque. The Vmax was also changed and it is now 307 kmph (190 mph), while the sprint from standstill to 100 km/h is a little bit better, 3.59 seconds.
Mercedes-AMG GT S: Before and After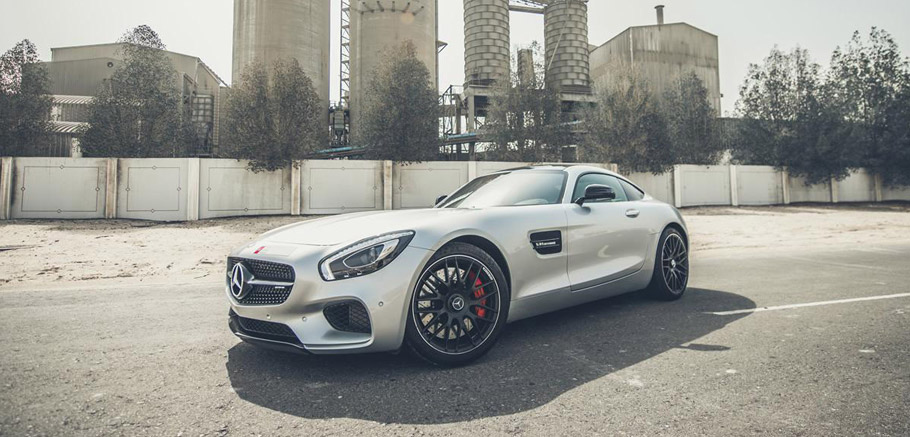 The standard V8 unit in the GT S class produces the following serial values: 510 HP (375 kW) and 650 Nm (480 lb-ft). Its top speed is 310 kmph (192 mph), while the sprint form 0 to 100 km/h has been measured 3.8 seconds. After the chip tuning, the specialists achieved 610 HP (449 kW) of power with 765 Nm (565 lb-ft) of maximum torque, 324 kmph (201 mph) of Vmax and 3.40 seconds for the above-mentioned sprint.
And if you want even more, PP-Performance is offering another extra 33 HP with the help of new racing filter, catless kit and engine characteristics optimization.
Source: PP-Performance