Mercedes-AMG is about to release its latest GT S Roadster machine
Mercedes-AMG is about to reveal the mighty GT S Roadster. It will be more dynamic, compared to the GT Roadster and will come with numerous drivetrain modifications and changes. Something more, it will also fill the gap between the GT Roadster and the more powerful GT C Roadster. So, let's check it out, shall we?
Exterior styling
Of course, this will be a pure Mercedes-AMG machine. All the stuff we like from both brands is present: expressive grille, long hood and muscular back end. This two-seater features flat front section and forward-sloping radiator grille that make it look confident for every road challenge. Furthermore, the vehicle is additionally lowered and showcase sportier and aggressive look.
Interior styling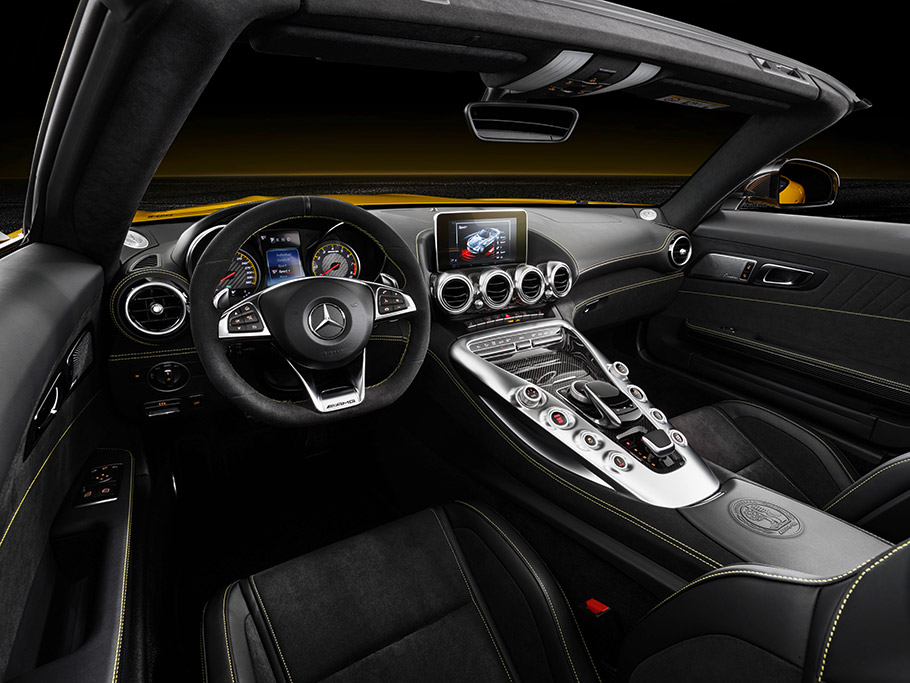 The cabin design resembles the concept of the exterior. The dashboard is wide and massive and somehow reminds of a wing, while the beltlines, concave door panels and rising central console contribute to sporty feeling and connectivity with the spirit of the machine. Of course, there are sporty seats, Performance steering wheel and new instrument cluster all made of high quality materials.
Drivetrain system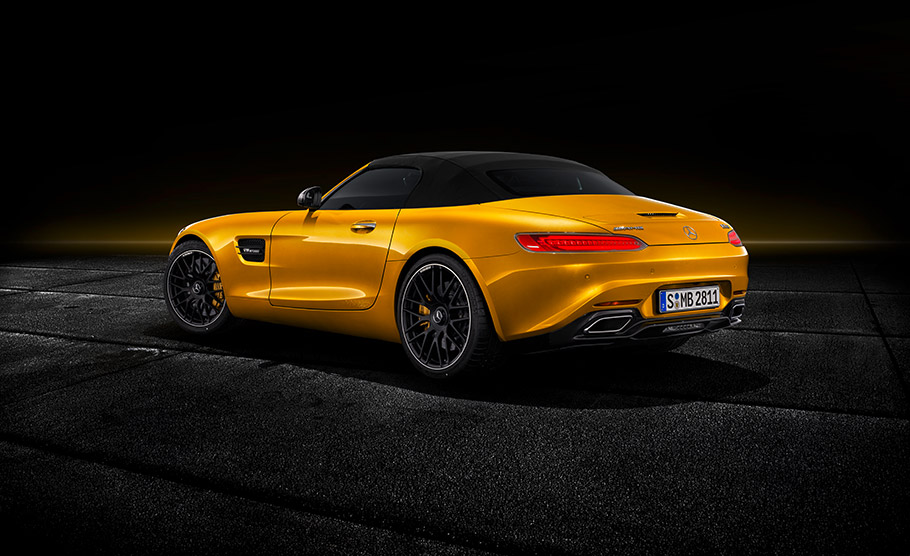 GT S Roadster comes with handcrafted AMG 4.0-liter V8 biturbo unit that delivers a total of 515hp and 494 lb-ft of torque. What is special about this engine is that it was especially designed to maintain high power output in any given speed, but also deliver satisfactory fuel consumption efficiency. It sprints from 0 to 100km/h in 3.7 seconds and has a top speed of 342km/h (190mph).
SEE ALSO: Aston Martin showcases the agile DB11 AMR
This power is transferred through a revised AMG SPEEDSHIFT DCT 7G sport gearbox that comes with four selectable driving modes: Comfort, Sport, Sport Plus and Race. Dynamics and diversity of moods is ensured. Further updates include AMG RIDE CONTROL suspension system with adaptive damping adjustment as part of the standard equipment. This automatic and electronic system ensures adequate damping to each wheel to the current road condition.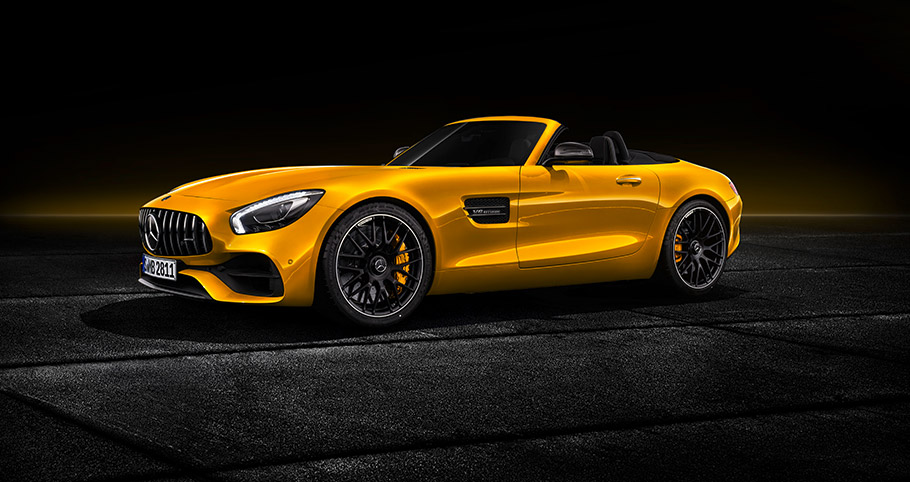 And last, but certainly not least, it's worth of mentioning the braking system. These are AMG high-performance composite brakes that were further fine-tuned especially for this model. The discs at the front wheels are measured at 15.4x1.42 with 6-spiston fixed calipers, while at the rear the installed ones are 14.2x1.02 with a single-piston fixed calipers.
So, how do you like the new guy? We surely loved it!
It is expected to be on sale in late 2018. Stick with us for further information!
Source: AMG