McLaren P1 Concept - 0-100 km in 2.8 seconds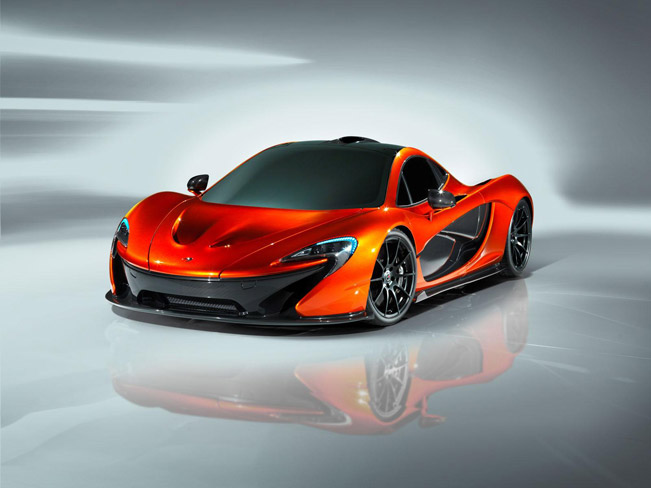 McLaren will exhibit their new super car at the 2012 Paris Motor Show. The McLaren P1 has one simple goal: to be the best driver's car in the world on road and track.
"The McLaren P1 will be the result of 50 years of racing and road car heritage," commented McLaren Automotive Executive Chairman Ron Dennis.
The P1 will be powered by the same 3.8 liter twin-turbocharged V8 engine from MP4-12C, but with a Kinetic Energy Recovery System (KERS). The combined power will be sensational – 963HP (718 kW). 0-100 km/h in 2.8 seconds and a top speed of 384 km/h (239 mph). Still, this is a little less than the world record of McLaren F1 achieving 391 km/h.
"Twenty years ago we raised the supercar performance bar with the McLaren F1 and our goal with the McLaren P1 is to redefine it once again.", he added.
"Our aim is not necessarily to be the fastest in absolute top speed but to be the quickest and most rewarding series production road car on a circuit. It is the true test of a supercar's all round ability and a much more important technical statement. Our goal is to make the McLaren P1 the most exciting, most capable, most technologically advanced and most dynamically accomplished supercar ever made." finished McLaren Automotive Managing Director Antony Sheriff.
Source: McLaren