McLaren P1 Being Driven In Extremes [VIDEO]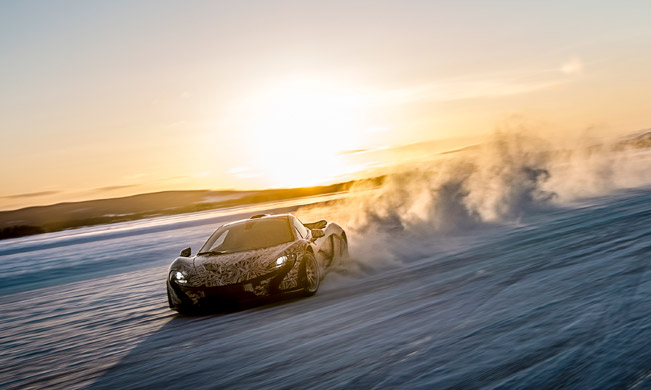 The video below shows durability and development testing carried out in the extreme conditions of the Arctic Circle. The main star is McLaren P1, which in only few months will have its first deliveries.
They will be made to only 375 customers, while the development programme for the McLaren P1 continues to gain strength as it nears its end. These tests were made in order to prove that the P1 is the best driver's car in the world on road and track or frozen lake.
The durability testing included a trip to the dramatic frozen landscapes of the Arctic Circle, in northern Sweden. There this new McLaren model was put through sever conditions and tested to the extremes.
Moreover, the testing schedule continues at pace, with XP prototypes running extensively across the globe, working to optimize the groundbreaking systems and technologies.
The McLaren P1 and its capabilities will be publicly demonstrated in the summer. The supercar will show off its power derived from the mid-mounted 3.8-litre twin-turbo V8 petrol engine and highly effective electric motor which produce 916 hp (674 kW).
The latest model from McLaren Automotive will also be featured as part of this year's Goodwood Festival of Speed. The rigorous testing process for the McLaren P1 can be viewed below:
Video Source: YouTube
Source: McLaren