McLaren MP4-12C - 1/4 mile in 10.55 seconds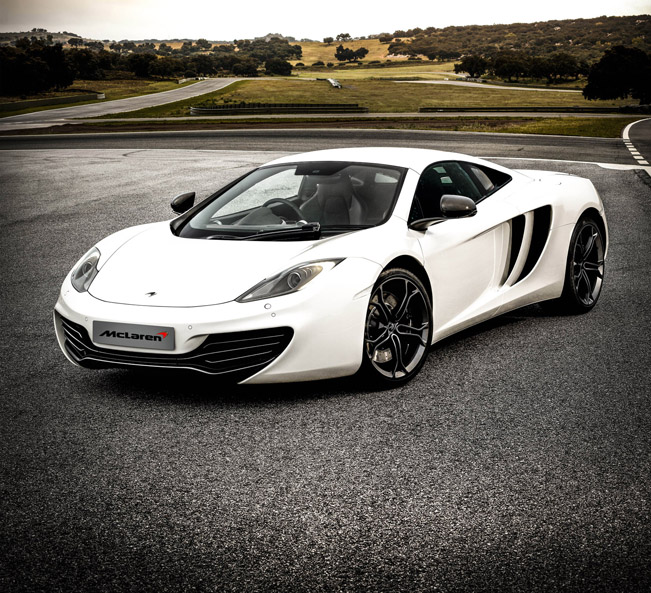 Here is the fastest production stock car in the world – McLaren MP4-12C, which managed to stop the clock at 10.55 seconds running ¼ mile with terminal speed of 216.55 km/h (134.56 mph).
The MP4-12C is powered by a twin-turbo 3.8-liter V8 engine that produces 608 HP (447 kW) at 7,000RPM and a peak torque of 600 (442 lb-ft) at 3,000RPM. It is mated to a 7-speed dual-clutch gearbox. 0-100 km/h in 3.1 seconds and a top speed of 329 km/h (204 mph). In terms of efficiency, the MP4-12C Spider will average 11.7 L/100km (24.2 mpg UK) with CO2 emissions of 279 g/km.
The car sits on lightweight alloys with the factory-provided Pirelli P Zero tires measuring 305/30 ZR20. It also has carbon ceramic brake system, sports exhaust system and launch control. 0-60 mph – 2.9 seconds and 0-100 mph in 5.9 seconds.
Enjoy the video!
Source: Dragtimes