McLaren 675LT Official Image Leaked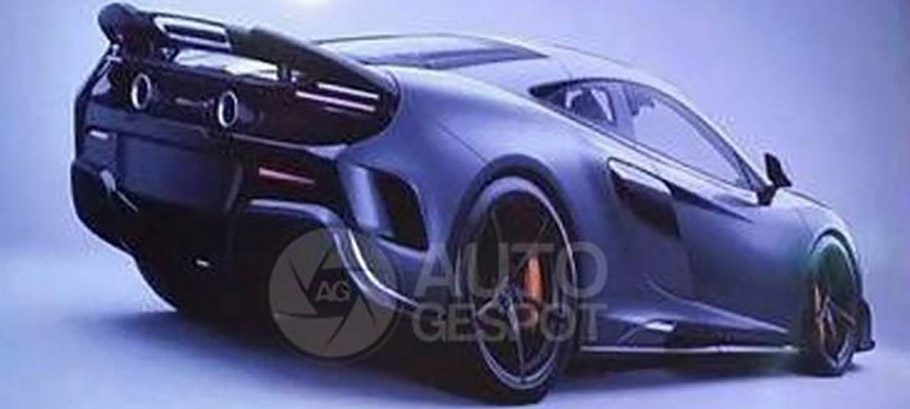 After two teaser videos of the most – anticipated car produced by McLaren right now (the first video showing spinning wheels accompanied with relaxing classical music and the second one revealing the blasting sound of the vehicle), now there is a leaked image of this upcoming beast.
Being a reference to the 1997 McLaren F1 GTR Long Tail, the new McLaren 675LT is said to inherit the spirit of its legendary predecessor. Featuring a sufficiently transformed rear end, the 675LT promises to be an unmatched beast on the track. This car packs a twin turbo 3.8-liter V8 engine that produces symbolic figures of power. The vicious output of 666 HP (96 kW) fits the devilish nature of the model. When we talk about the vehicle, we are also looking at optimized aerodynamics in comparison to the on-going 650S Coupe. Precisely, there is a 40% increase in downforce and torque.
Furthermore, by the looks of the car, it has received a titanium exhaust system with two circular pipes placed below a reworked airbrake. Other goodies which can also be noticed are the vented rear fenders, revised diffuser, new alloy wheels adorned by orange brake calipers and altered side vents.
The official premiere of the McLaren 675LT will take place next month during the Geneva Motor Show.
Source: Autogespot