McLaren team reveals its latest supercar: 600LT [VIDEO]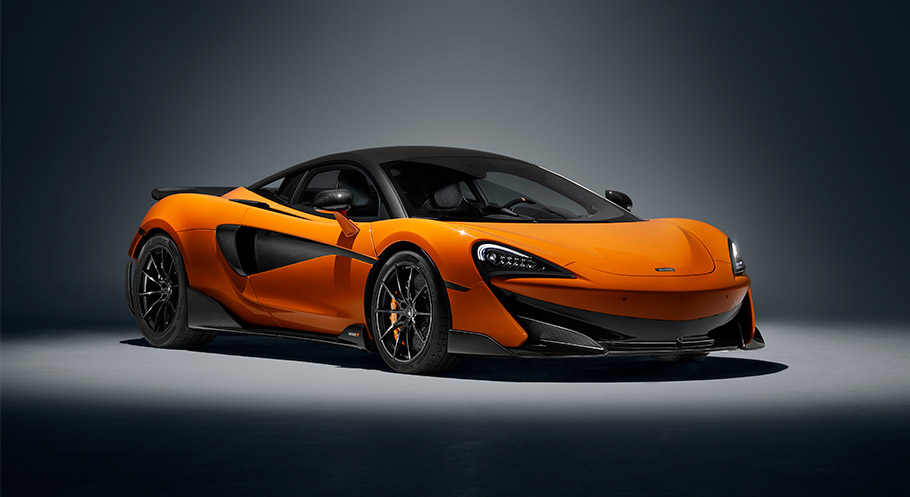 The most powerful and agile McLaren comes with incredible features, serious intentions and as always advanced technologies. 600LT incorporates brand's philosophy of producing lightweight super-sportscar that offers some extreme performance stats. The vehicle is geared with 3.8-liter twin-turbocharged V8 engine and benefits from top-exit exhaust system that allows the engine to breathe more freely. 600LT generates a total of 592hp and maximum torque of 457lb-ft. This means that the vehicle sprints from 0 to 100km/h in mere 2.9 seconds and chases a top speed of 367km/h. Neat!
Inspired by the iconic Longtail McLaren F1 GTR, the new family guy also features extended front splitter, lenghtened rear diffuser, fixed rear wing and enlonged body proportion – this unique bodywork contributes to better aerodynamics and optimized downforce, measured at 220lbs at 155mph. Also, there is extensive use of carbon-fiber that helps the 600LT to achieve an optimal ballance between stability and dynamics.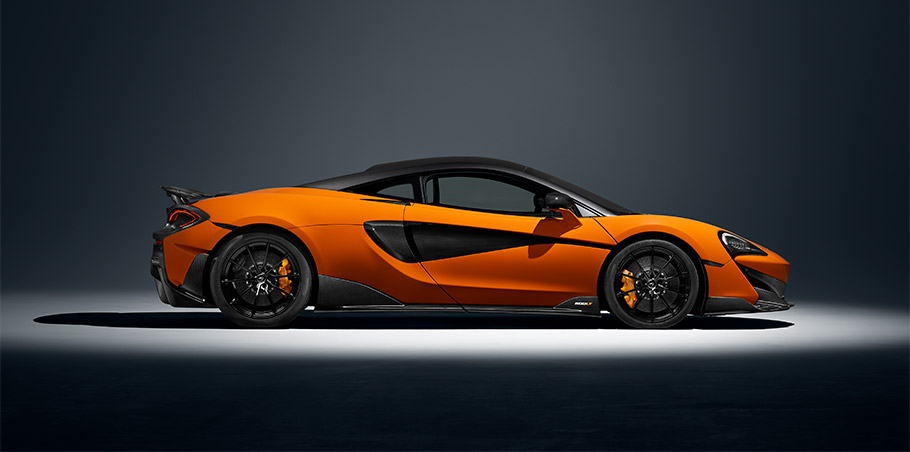 Furthermore, the vehicle features revised braking system that adopots lightweight aluminum calipers and stiffer carbon ceramic discs that work in perfect harmony with new brake booster, takein from McLaren Senna. This combination results in responsive and progressive pedal feel during braking and enhanced cornering stability.
There is also a special Clubsport Pro pack that can be optionally installed. It brings super-lightweight carbon-fiber racing seats, carbon fiber interior inserts as gearshift paddles and steering wheel, along with new IRIS display surrounds. The pack also includes carbon fiber roof and cantrails, visual carbon fiber fender louvres and titanium wheel bolts.
SEE ALSO:Â MANHART team upgrades a lucky BMW M5 F90 machine
In terms of interior, McLaren 600LT welcomes everyone to a driver-focused cabin that features lightweight alcantara trim materials, carbon fiber components, such is the whole MonoCell II chassis and numerous hi-tech gadgets, as one would expect from a contemporary hi-end sportscar. Sweet!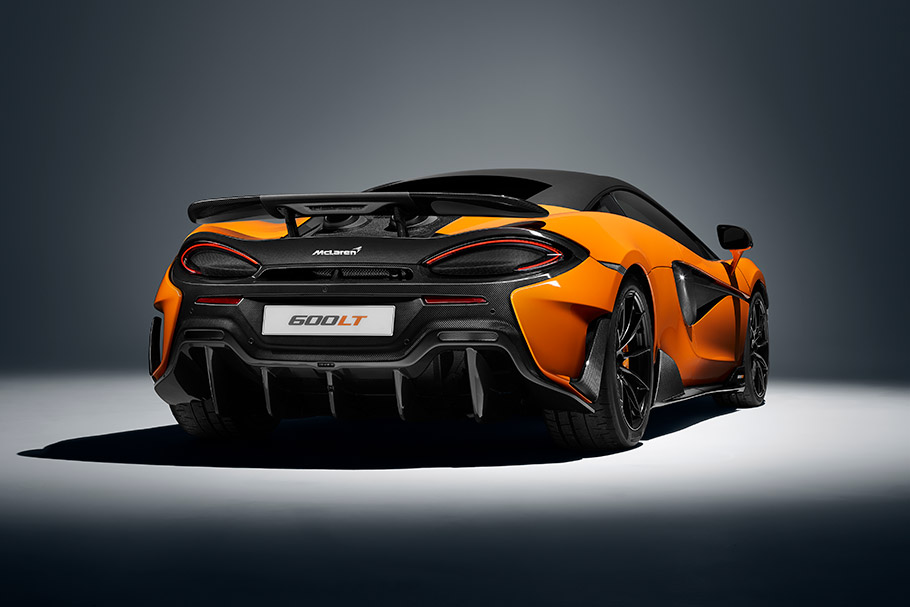 Source: McLaren