mcchip-dkr releases speedy 485 HP Porsche 991 Carrera S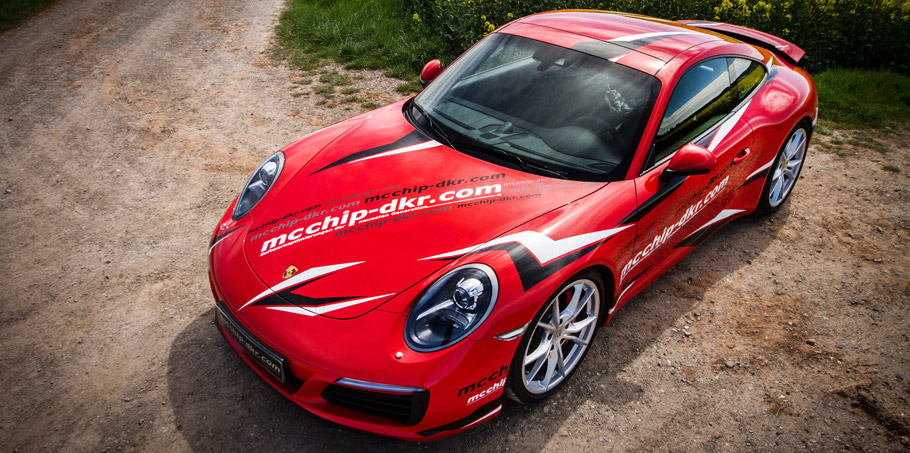 Let's go astray from the Golf GTI hype and talk about the latest project of the tuners at mcchip-dkr. It is based on a Porsche 991 Carrera S, which is not the typical car one would see on a daily basis (unless they own it). Since, mcchip-dkr is well-known for chip tuning, there is no doubt that the Porsche would feature more horses than its stock ones. Precisely, the software adjustment and development were accomplished on a high-performance SuperFlow AWD dynamometer type SF880. But to objectively see the result, we should first make a comparison.
Basically, the Porsche 991 Carrera S 3.0 has a stock output measured at 420 HP (309 kW) and 678 Nm (500 ft.-lbs) of torque. On this basis have stepped the specialists, thus developing two software optimization stages.
SEE ALSO: TIP-Exclusive creates one-off arty Porsche 911 Turbo Cabriolet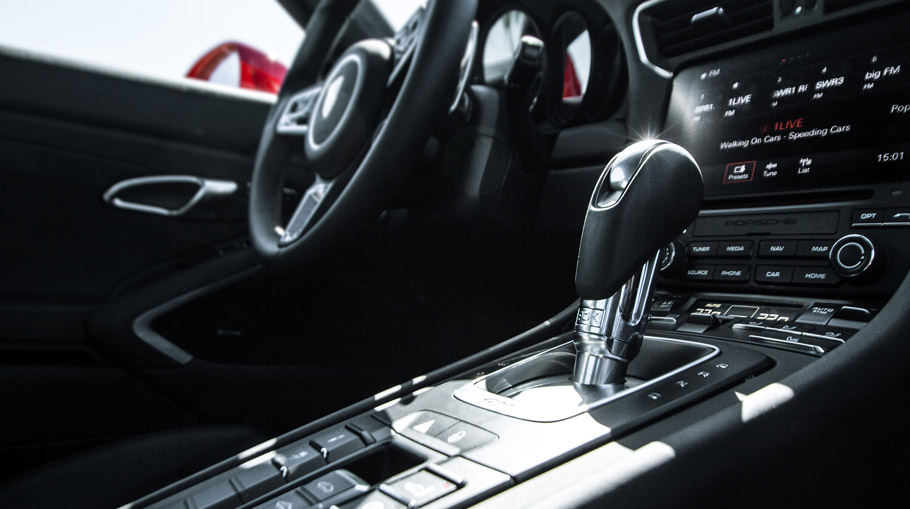 The first level comprises only of "pure software". The gains estimate 475 HP (349 kW) and 772 Nm (570 ft.-lbs.) of torque. The second level does feature software optimization as well as mcchip-dkr valve exhaust system with sport catalytic's "made by Capristo". The result is an output of 485 HP (357 kW) and 793 Nm (585 ft-lbs).
The changes however do not end here. The speedy Porsche is also equipped with something called PDK-transmission optimization. This means, the enforced up- or downshifting (kickdown) is deactivated, the up- and downshifting (+/-) works like the 991 GT3 and 991 Turbo. In addition, the maximum of the engine speed/RPM is enhances and there is faster gear shifting as well as a higher clutch pressure. At last, the KW-thread springs and the striking in-house vinyl design are there to be mentioned.
Source: mcchip-dkr via Miranda Media