Maserati at the European Motor Show Brussels
Maserati Benelux took part in the 90th European Motor Show in Brussels where it showcased a lineup of four luxury performance cars and girls dressed in Fendi. Fendi is a fashion line which is in partnership with Maserati for the two companies have a lot in common - quality, craftsmanship and elegance obviously. Some 15.000 VIP guests attended the event. That included artists, customers, business partners and government representatives. Maserati's models didn't seem to wear any clothes at all and had strange names such as: the  Quattroporte GT S, GranTurismo MC Stradale, the S Automatic and the GranCabrio Sport.
But we have heard them before, haven't we? Yes, the all-sensible Quattroporte has four doors and the practicality of an IKEA bedroom and yet it somehow doesn't emanate boredom and dreariness. In fact this Sport GT S version has a 4.7 V8 engine that delivers 440 hp and 490 Nm of torque which makes it as exciting as owning a bear. The exhaust system is also partially to blame for all that power. There are valves that control the back pressure within the system and in SPORT mode all the taps let loose with the final result being a beautiful symphony of thunder and power.
The GranTurismo S Automatic bares the same 4.7 V8 with virtually the same specs and yet, because it is lighter than the Quattroporte, it has a higher top speed and slightly better road manners. It also features an innovative self-adapting automatic transmission which can be set up to change gears even at 7200 RPM.
Then there is the hardcore, lightweight Maserati GranTurismo MC Stradale. It is the flagship performance car of Maserati for now and it is designed to meet the need of the most picky car enthusiasts. The Stradale benefits great handling and aerodynamics thanks to the company's experience on the race track. Engine size remains the same (a 4.7 V8) but power is up by 10hp resulting in the blistering 450 bhp and 510Nm of torque. A 0 to 100 km/h sprint takes just 4.6 seconds and the top speed reaches the 300 km/h mark.
Last but not least, the GranCabrio Sport, designed for sunny days, makes an appearance. Power is from the same upgraded 4.7 V8 (450hp) Its specially tuned, yet based on the Quattroporte Sport GT S six-speed transmission includes a super-fast MC Auto Shift mode. The Skyhook active suspension has also been revamped for the greater handling performance. Other than the fact that it is a soft-top one can notice a change in the lines, the nose, the details – character laden profile with this GranCabrio Sport indeed.
Maserati ended a perfectly successful 2011 which saw an increase in sales by 10% or so. North America remains the biggest Maserati importer with 2465 units sold in the past 12 months while China is trailing behind as the world's second largest Maserati admirer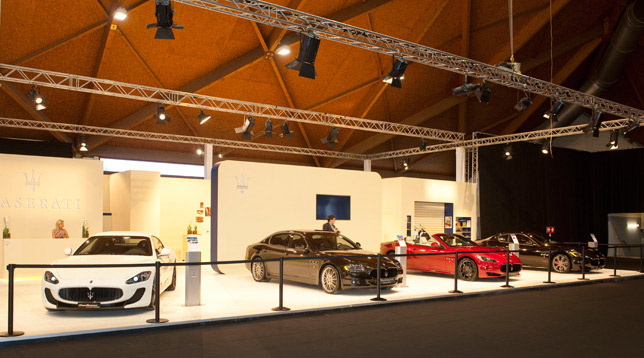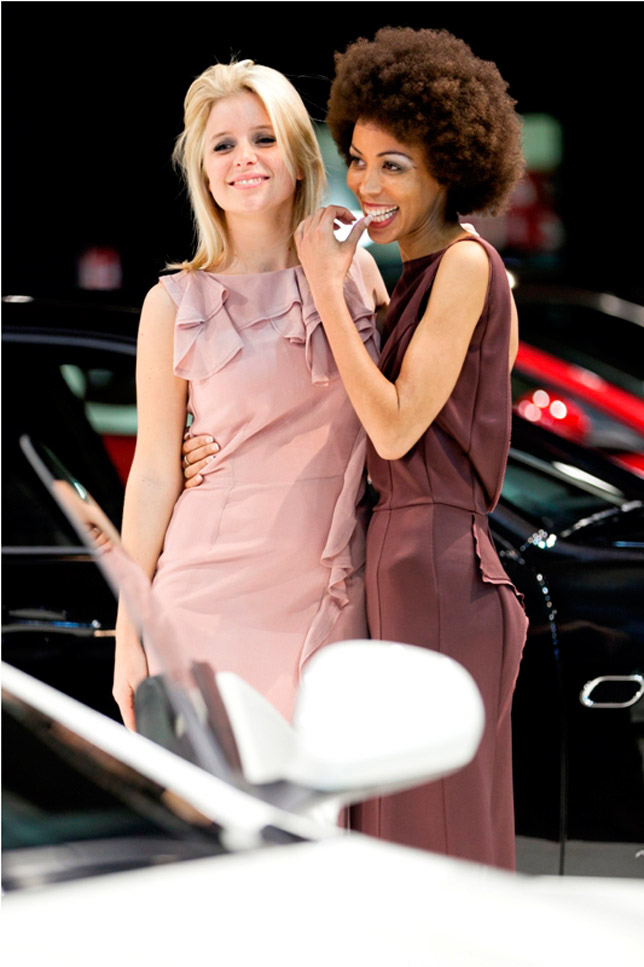 Source: Maserati