Mansory Releases Power Upgrades for Mercedes-Benz S63 AMG

Mansory is one of my favorite tuners because they always do what seems impossible. This time they have showed us the conversion packages for the ultimate Mercedes S63 AMG coupe. The performance upgrades are the most important parts here. However, I can't underestimate the visuals of this car, because it simply looks breathtaking. Just look at it!
All of the parts included here are made of carbon fiber. They are complemented by exclusive chrome multi-spoke wheels fitted with low-profile tires. Inside, the tuner chose a bi-color theme made with materials of highest quality.
SEE ALSO: Mansory with Another 1000 HP S-Class Project Called Diamond Edition 
What is the deal with the engine? Basically, Mansory created power upgrades called M720 and M900 for this S63 AMG. As their name shows, they uprated the output of the engine to 720 PS and 900 PS.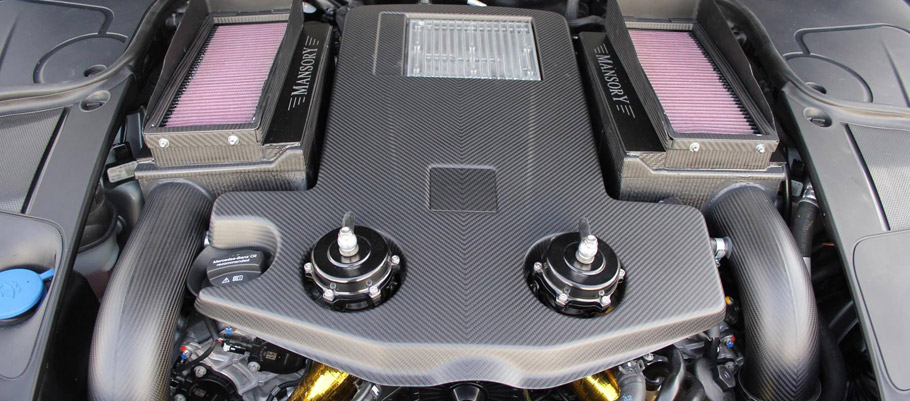 Why this is a significant upgrade, you may ask? First, I have to mention that the standard 5.5-liter twin-turbo V8 engine produces no less than 585 PS (430 kW) and 900 Nm (664 lb-ft). This means not only more power, but also faster acceleration times and updated top speed.
The first performance kit, the M720, updated the powertrain to 720 PS (530 kW) and 1,100 Nm (812 lb-ft) at 1,600 – 5,500 rpm. On the other hand, the M900 makes the engine pump out 900 PS (662 kW) at 5,700 rpm and 1,300 Nm (960 lb-ft) of torque achieved between 1,600 rpm and 5,700 rpm.
So, the next logical question is how fast this car accelerates now. The answer: it needs 3.3 seconds for the 0-100 km/h sprint, which is 0.6 seconds faster than the standard one. The top speed has been updated from 155 mph (250 km/h) to 186 mph (300 km/h).
Source: Mansory