Lotus Evora Enduro GT
Lotus Evora Enduro GT Concept has debuted at the Geneva Motor Show. The car is based on the Evora GT4 Endurance racer.
The car will actually take a part in June at the 24hr Nurburgring ADAC race in Germany. It was developed by Lotus Motorsport with the help of head designer Nicola Scimeca.
There are no specs for Evora Enduro GT Concept, but the previous Evora Type 124 uses 4.0 liter V6 with 400PS (295 kW) coupled to a 6-speed Cima sequential gearbox.
Lotus Evora Enduro GT will also compete at the Spa 24hr race in Belgium in late July and at the 24hr Silverstone race in October.
The plans of the company for the next year include endurance races in Dubai and Daytona.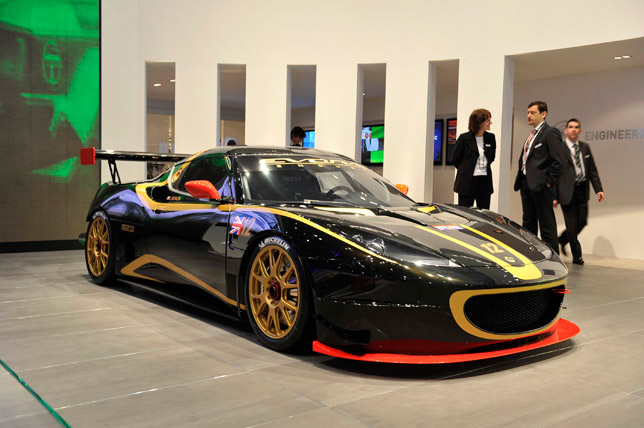 Source: Lotus