Lorinser Mercedes-Benz CLS Shooting Brake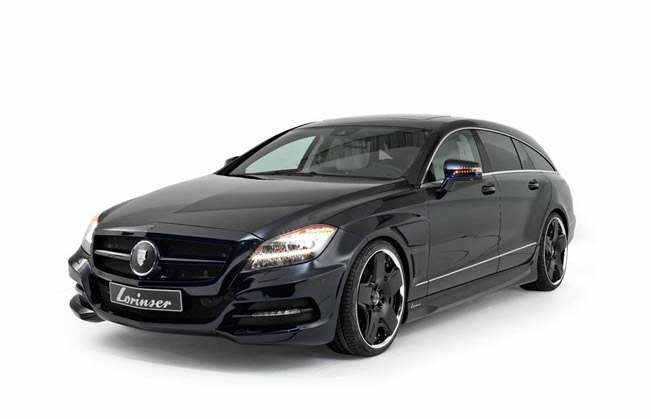 Lorinser has announced their tuning program for Mercedes-Benz CLS Shooting Brake.
The result is impressive, both in terms of looks and sound: lift-reducing aerodynamic components, significantly enhanced performance, stainless steel exhaust systems with a sporty sound, striking 19" and 20" alloy wheels and superior interior modifications make for individualised series vehicles.
The aerodynamics package includes Lorinser front and rear bumpers and a pair Lorinser side skirts. The body kit is mounted on the serial attachment points, the price is €6,176.
The CLS 350 BlueEFFICIENCY can be boosted to 322HP (237 kW) at 6,200RPM and 400Nm (296 lb-ft) of torque at 2,900RPM. The speed limiter is moved to 265 km/h.
The CLS 350 CDI now has 305HP (224 kW) at 4,100RPM and 695Nm (515 lb-ft) of torque at just 1,600RPM.
Lorinser sport rear silencers that have been aligned to the different performance kitsare also available. The range includes four-pipe systems, which ensure a full and powerful sound.
There are two different wheel sets – RS8 and RSK6.
The RS8 is a 19" wheel with turbine look. The recommended wheel/tyre combination comprises 8.5J x 19" rims with 255/35 ZR19 tyres for the front and 9.5J x 19" rims with 285/30 ZR19 tyres for the rear. There is also 20" variant with dimensions 9.0J x 20" wheels with 255/30 ZR20 tyres for the front axle and 10.0J x 20" wheels with 295/25 ZR20 tyres for the rear axle.
The RSK6 set has the same dimensions for 19" and 20", respectively.
Lorinser recommends using high-performance tyres from its technology partner, Continental.
Last is the set of lowering springs bringing the ride 25 mm closer to the ground.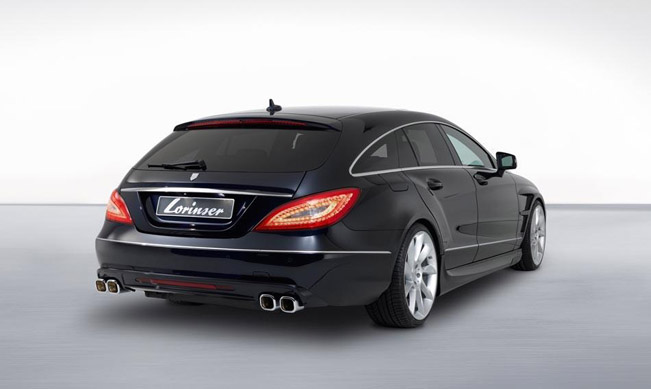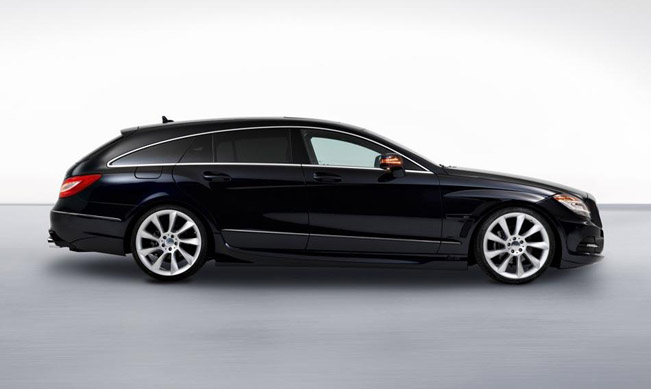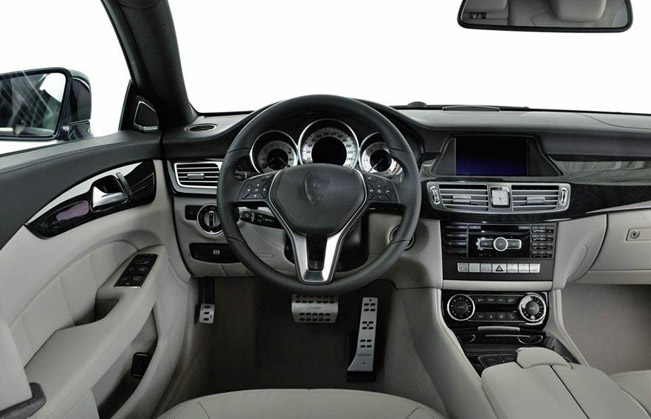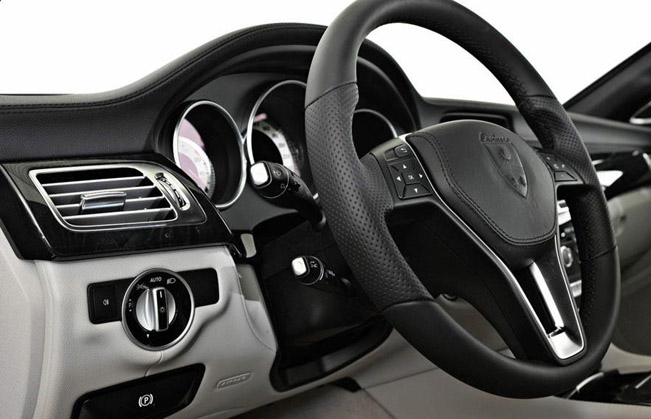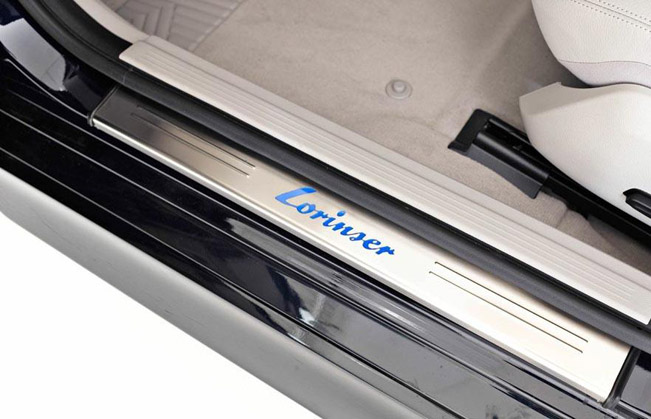 Source: Lorinser