Land Rover Discovery and Defender Models Earn Prizes and Recognition

Land Rover secured its positions in the prestigious Scottish Car of the Year Awards by participating with the Discovery Sport model. In fact, this sweetie was also named Best Diesel of 2015 and even claimed the Best Used Car award. All the awards were given by judges from the Association of Scottish Motoring Writers.
Discovery Sport has a fresh 2.0-liter four-cylinder Ingenium diesel power unit that is especially created to deliver class-leading torque and power output and incredible refinement with reduced CO2 emissions and lower fuel consumption, thanks to its lightweight construction and better engineering solutions. This EU6 compliant Ingenium unit is available with 150hp (110kW) and 180hp (132kW) variants.
SEE ALSO: Ben Saunders and Minna Sillankorva Tackled Down The Arctic Silverstone Challenge [VIDEO]
Furthermore, Discovery Sport is geared with a range of segment-leading safety technologies like pedestrian airbag, Autonomous Emergency Braking and expanded list of driver assistance features all of which contributed to earn the Five Starts Euro NCAP rating. Cool.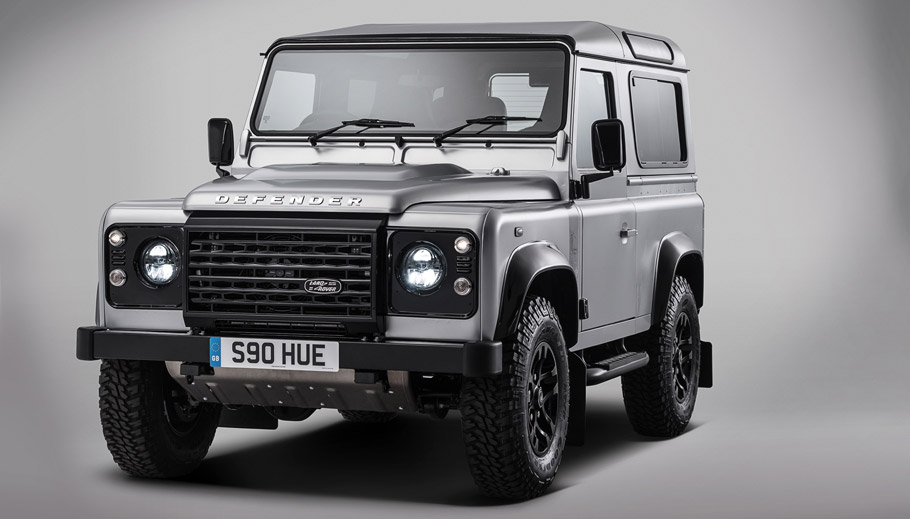 In fact, this year Land Rover Defender celebrates its 67th birthday and with the 2,000,000tn unit the brand has special plans. The lucky model will undergo comprehensive changes and will participate in a special event for funding charity organizations like the Red Cross and Red Crescent Societies and the Born Free Foundation.
Source: Land Rover