Lamborghini Confirms 2015 Blancpain Super Trofeo Calendar

Lamborghini Squadra Corse has already confirmed the 2015 Blancpain Super Trofeo calendar. There will be six rounds once again for the European, Asian and North American series. The World Final is to happen in the United States in Sebring. Each of the series will "comprise" of two races over each weekend round. Very exciting fact is that the Huracán LP 620-2 Super Trofeo is going to make a debut in all three series.
The Huracán race cars will share the grid with the Gallardo LP 570-4 Super Trofeo. The format of this year's racing will be continued. How about the 2015 World Final? It location, for each of the series for both their sixth and final round of the season, will happen at Sebring in Florida, USA. It will be then immediately followed by the World Final on the 21st and 22nd of November.
New is the addition of PRO class in the Asian and North American series. 
The season will begin once again in Monza, Italy, on 11th and 12th of April. It will be then followed by Silverstone in Great Britain on 23rd and 24th of May. On 20th and 21st of June the racing will continue at the Le Castellet in France.
The fourth round will be in the historic Spa-Francorchamps, Belgium, and it will happen during the prestigious 24hrs weekend held on 25th and 26th of July. The next venue will be in Germany at the Nürburgring on 19th and 20th of September. The sixth round is the final for the season of racing and is scheduled in late November in the USA.
This is the fourth season of the Asian series that will start in Japan with Fuji on 20th and 21st of June and in Motegi on 11th and 12th of July. The third meeting will be held in Malaysia (on 8th and 9th of August).
The other two rounds will be held in Sentul, Indonesia on 5th and 6th of September, and in Shanghai, China on 17th and 18th of October. The sixth round will be the last and it is at the same location and time as those in Europe.
North American series meet their third edition this year and will kick off in Laguna Seca, California on 2nd and 3rd of May). Then come the Watkins Glen, New York, on 27th and 28th of June, and Alton, Virginia on 22nd and 23rd of August.
On the weekend of 18th and 19th of September the Lamborghini Blancpain Super Trofeo North America will race for the first time ever in Cota, Texas. The fifth round is scheduled in Georgia, precisely at Road Atlanta on 1st and 3rd of October. The series will end in Sebring.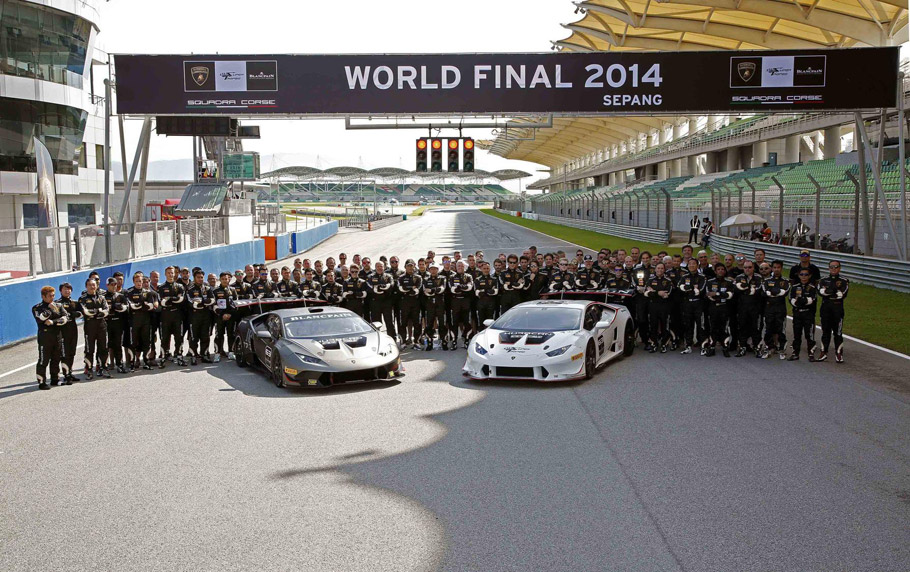 Source: Lamborghini