Lamborghini 5-95 Zagato at Concorso d'Eleganza Villa d'Este [video]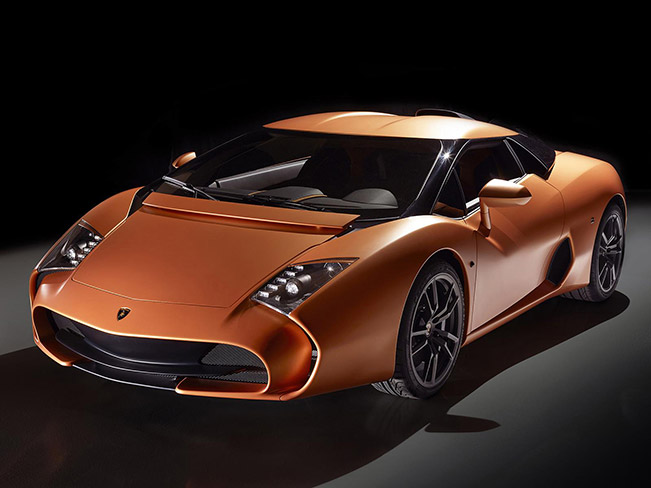 Lamborghini exhibited a one-off 5-95 Zagato at last weekend's Concorso d'Eleganza Villa d'Este. Zagato is celebrating its 95th anniversary with a special project based on the Lamborghini Gallardo LP570-4. The car is commissioned by the collector - Albert Spiess.
The exterior features a lot of typical for Zagato styling cues such as double bubble roof, wind deflector as well as new side intakes, shortened chassis and a sense of energy through fluid and organic surfaces that recall an animal's muscles as it is ready to leap forward. The volumes intersect each other and suggest a jump, as if the central part of the front is ahead of the fender. The rear volume has been slightly reduced introducing a "coda tronca" (truncated tail) to emphasize the perception of the leap.
The engine remains untouched – a 5.2-liter V10 naturally aspirated engine – 570HP (419 kW) and 540Nm (397 lb-ft) of torque. The engine is connected to a 6-speed E-gear transmission. 0-100 km/h in 3.4 seconds, 0-200 km/h in 10.4 seconds and a top speed of 320 km/h (199 mph).
"We have chosen the Gallardo because it is the most sensational project in Lamborghini's history. An extraordinary car, perfect in engineering terms, that has brought the image of 'the Bull' from a 'cottage industry' to a worldwide major industrial reality. The Gallardo production figures exceeded the whole Lamborghini production since its foundation.", commented Andrea Zagato.
Source: Lamborghini