Kleemann Mercedes SLS AMG - Top Speed 356 km/h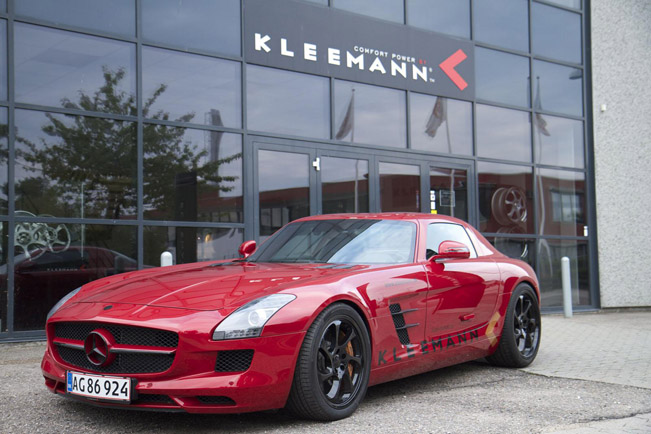 Kleemann has announced their latest project based on the superfast Mercedes-Benz SLS AMG. The tuning specialists fitted the new "Gullwing" model with an astonishing performance package.
Normally, the SLS AMG is powered by a naturally aspirated 6.2 liter V8 with 570HP (419 kW) and 650Nm (481 lb-ft) of torque. Kleeman fitted the mighty engine with a an in house developed and manufactured supercharger system. The result is sensational – 770HP (566 kW) and 845Nm (623 lb-ft). 0-100 km/h in 3.3 seconds, 0-200 km/h in 9.3 seconds and a top speed of whopping 356 km/h (221 mph).
Other upgrades include a stainless sports exhaust system including a bolt-on cat back system, a dual mid-muffler, an "X" section and a remote control flapper releasing the full power of the voice of Kleemann SLS AMG.
Source: Kleemann