Kia Reveales Details For GT4 Stinger And Next Teaser Image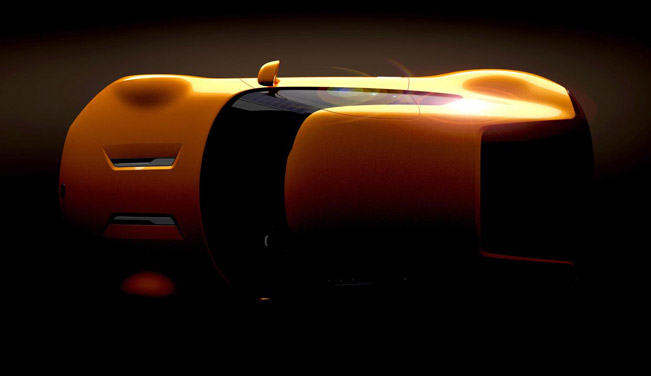 A week ago it was announced that Kia will premiere a concept vehicle called GT4 Stinger at 2014 Detroit Motor Show (NAIAS). With this news the brand released a teaser image of the front of the car. Now the world is ready for another portion of the car revealed ahead of official debut.
The teaser shows the car when looked from above with its sleek and dynamic profile. Beneath the low wedge of the sculpted bonnet is hidden a tuned version of Kia's 2.0-litre turbocharged gasoline direct injection (T-GDI) four-cylinder engine. The latter is responsible for the 315 horsepower (232 kW).
The unit is matched with a close-ratio six-speed manual transmission which directs power to the rear wheels. There 275/35R20 Pirelli P-Zero performance tyres meet the asphalt. The tyres on the other hand are coupled with custom 20-inch aluminium centre-lock wheels with carbon fibre inserts for strength and weight reduction.
What bring to halt the GT4 are Brembo Gran Tourismo two-piece cross-drilled rotors with four-piston callipers. As one can see, the Stinger will be covered with the expressive 'Ignition Yellow' paint, and what one can not see is the custom chassis with an independent double wishbone suspension.
Full specifications of Kia GT4 Stinger are to be revealed next week at NAIAS.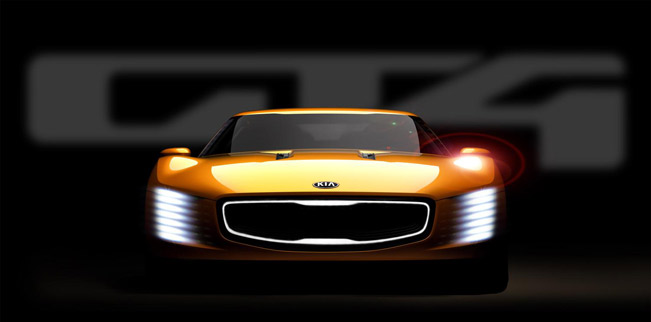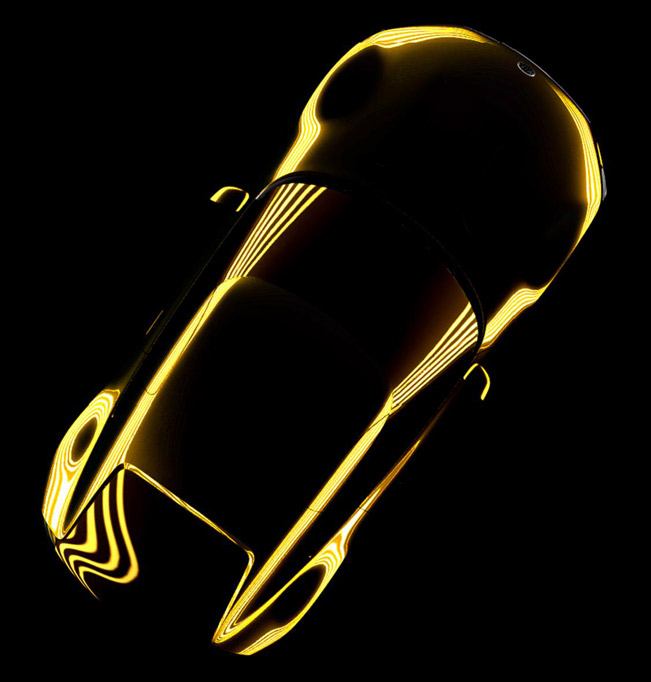 Source: Kia