Kahn Announces Plans for Speed 7 Racer Inspired by the 30s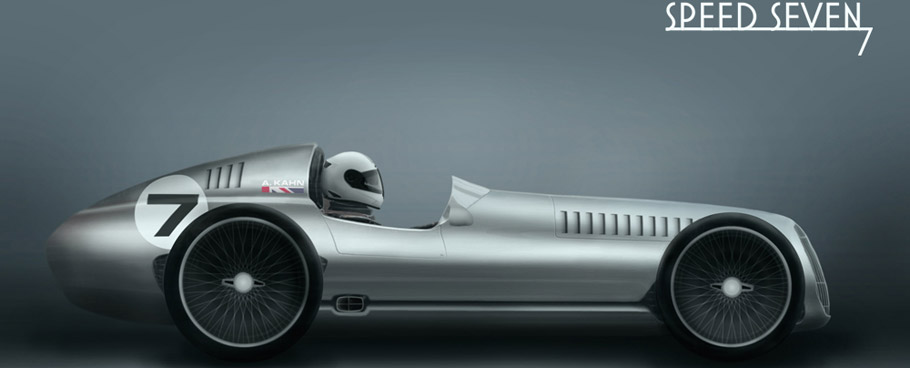 Speed 7 is a vintage inspired racer which is Afzal Kahn's third coach-building car. After we have seen the birth of the successful Flying Huntsman at the 2015 Geneva Motor Show, and the WB12 Vengeance that is still to be launched this year, it is now time for the designers to continue with their exclusive projects.
Kahn sent us the two sketch images featured here. As you can see, the Speed 7 is very strongly inspired by the Grand Prix racers of the 1930s. And the best thing is that the brand has currently plans to build it by the end of the year.
SEE ALSO: Flying Huntsman 6X6 Concept Debuts Today!
The aim of Kahn is to recreate the original experience of the 30s era of motoring. However, he will use modern materials in order to make sure that there is exhilarating on-track handling and performance.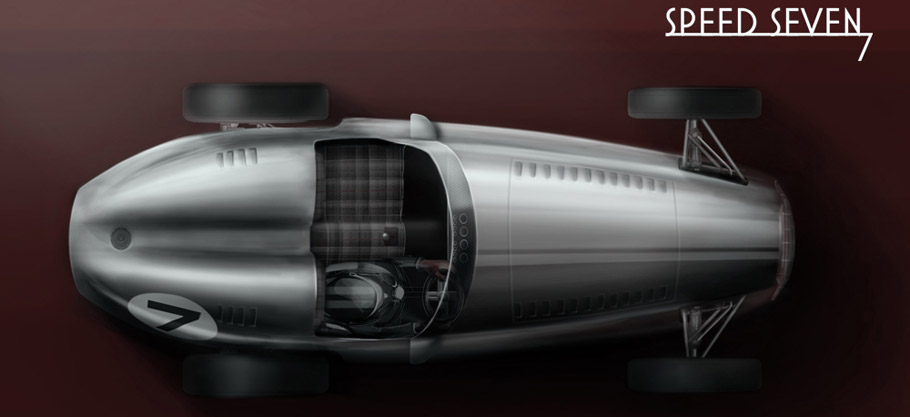 From what we know so far, Speed 7 will be built in either aluminium or carbon composite. Its creation will be dedicated to those who really want to evoke the spirit of the 30s and create their own racing team.
Although we have seen only the sketches, we can clearly tell that this project will be more than exclusive. With unique interior inspired by the modern automotive and aircraft designs, and one-off exterior, this car is definitely going to make a strong impression.
Kahn also promised to feature on a special plaque the names of each individual involved in the build. In addition, every Speed 7 will come complete with a unique owner's book detailing each stage of the design and manufacturing process. 30s styled clothing and accessories under the Speed 7 brand are also in the plans.
Source: A. Kahn Design