Kahn Previews Stylish Range Rover Vogue RS650 Edition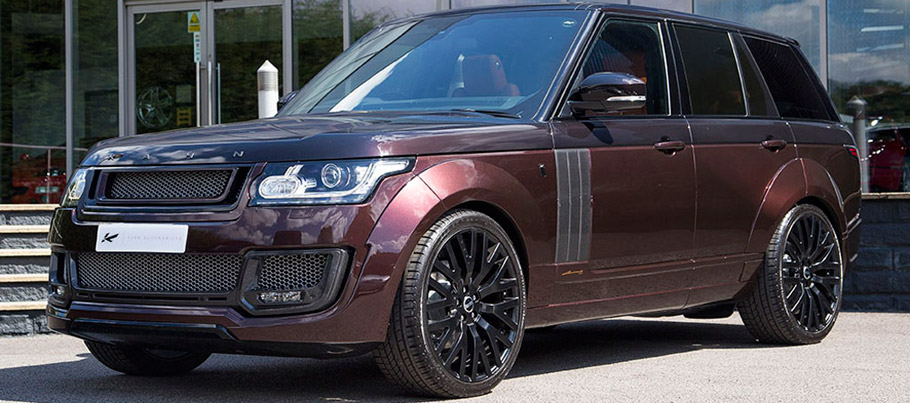 Kahn Range Rover Vogue RS650 Edition is here! We were missing these guys since there was nothing new around them for a (short) while. However, this project shows their expertise and in fact it is a good example of a good tuning. The Land Rover has been changed both inside and outside, and this is basically what the tuners have done:
Better Exterior
We have seen many exterior tunings: some of them were very good, and some were disastrous. Here, the RS-650 can be attributed to the first group. The exclusive styling package is mostly made of carbon fiber.
SEE ALSO: Kahn and Chelsea Truck Company Reveal the Jeep Wrangler Sahara Project
Black Kirsch over Madeira Red is the main color of the pack and it features the following: carbon fiber front and rear bumpers, which feature a lot of detailing, outwards extended front and rear RS600 wheel arches with integrated air dams, glossy Piano Black floating roof, carbon side vents, tailgate strip, and front chin spoiler. By the way, the new front bumper perfectly integrates the factory fog lights.
What else is up front? We've forgotten to mention the unique 3-D mesh on each air intake and the new LE front grille complete with a 3D mesh floating insert. The changes at the back include RS-650 Edition roof and trunk lid spoiler. RS650 quad stainless steel cross-hair exhaust outlets protrude from the rear bumper.
The wheels here come in matt black and measure 23-inches, while the tires are of the dimension 305x30x23. Behind them we see painted brake callipers providing a great contrast to the black.
Interior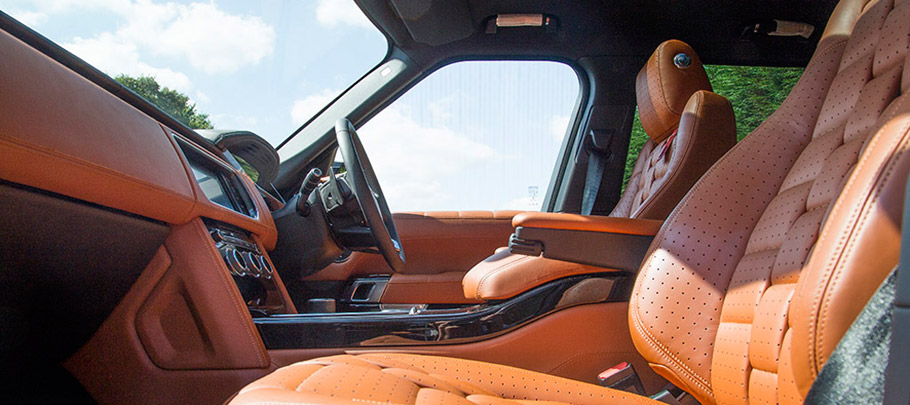 This Range Rover RS-650 Edition features one of the best interiors we have seen so far. First and foremost, the color for the upholstery is Burnt Orange and we definitely think that it makes the atmosphere in the cabin unmatchable. The material used was Kahn Bridge of Weir Leather.
Upholstery was also delivered to the door tops, door arm rests, centre console, instrument binnacle, and steering wheel centre. Stainless steel door entry sill plates and the machined aluminium foot pedals give a sense of classiness.
Source: Kahn Design