You Will Fall in Love with Kahn's Range Rover Sport RS Pace Car in Imperial Blue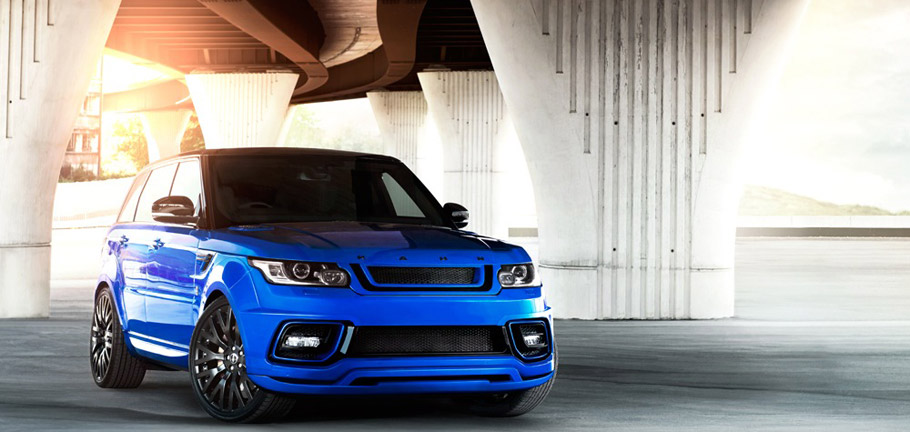 If you have visited the Geneva Motor Show, then you have probably spotted the exclusive Kahn stand, which displayed a lot of one-off and mind-blowing cars. Among them you must have spotted the Kahn Range Rover Sport RS Pace Car dressed in the beautiful and eye-catching Imperial Blue.
Matt Pearl Grey detailing is all around it and adds to its exclusivity, while the other features just complement the majestic stance of this RS model. For instance such are the new extended front and rear wide wing arches, the side vents and tailgate strip, and the new carbon fiber front and rear bumper assemblies.
SEE ALSO: Chelsea Truck Company Debuts the Jeep Wrangler Black Hawk Edition in Geneva
By the way the design of the bumpers has kept the original front fog lights, but also includes 3D mesh inserts on all intakes. A replacement front grille with floating insert and an extended roof wing and boot lid spoiler were also part of the tuning. Rounding out the exterior of this beautiful machine are the in-house made stainless steel twin quad crosshair exhaust system and the 23-inch RS Matt Pearl Grey wheels fitted with 305x30x23 tyies behind which we see painted brake callipers.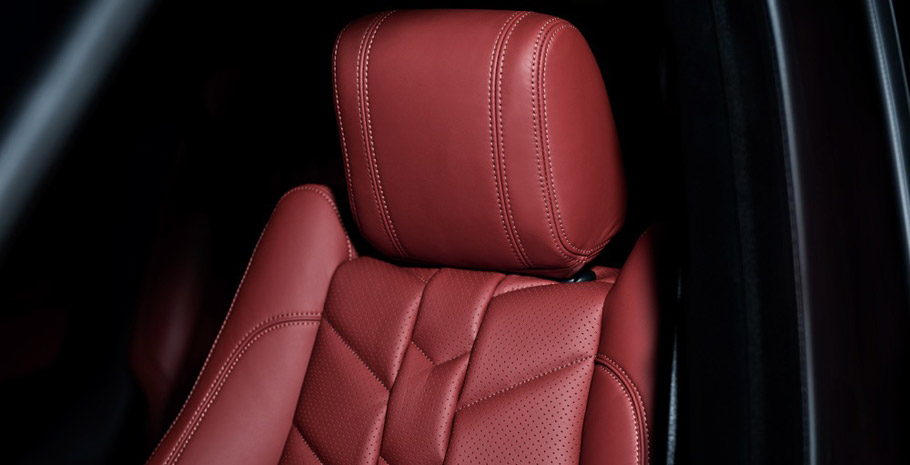 On the inside, this unique Range Rover is equipped with Cranberry front and rear Bridge Of Weir Herringbone Leather seats. The same color and material was used for the door tops, door armrests, centre console fascia, instrument binnacle and steering wheel. Completing the interior tuning are the stainless steel door sill plates and the machined aluminium foot pedal set.
Besides the adorable Kahn Range Rover Sport RS Pace Car, all who visit the Geneva event will see tuner's exclusive Vengeance, Flying Huntsman 110 6x6 Defender Double Cab Pickup, Chelsea Truck Company Jeep Wrangler Black Hawk Edition and a Black Kirsch over Madeira Red Range Rover Vogue RS Pace Car.
Source: Kahn Design