Kahn Design team reveals its sexy Aintree Defender vehicle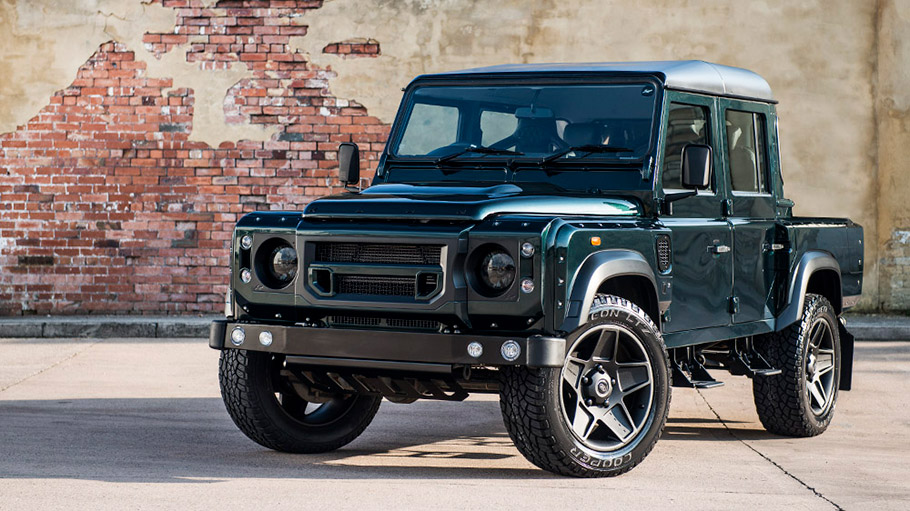 Chelsea Truck Company has added a touch of sexiness and refinement to an already appealing Land Rover Defender Double Cap Pickup. As it seems, the classic styling of the Defender was not enough for Kahn Design and the whole team contributed to these neat Aintree Green exterior scheme, side vents with stainless steel mesh, a new bumper replacement and integrated bumper lights. So, let's see what else makes this bad boy special.
Kahn Design has also installed a new set of extended front and rear wide wing wheel arches with exposed bolt apertures, bonnet vents, X-Lander front grille and Chelsea Truck Company spare wheel cover. Furthermore, there's also a new set of 9x20-inch Mondial wheels in Volcanic Black with large 275x55x20 tires, painted brake calipers and new mud flaps that somehow contribute to the overall aggressiveness of the vehicle.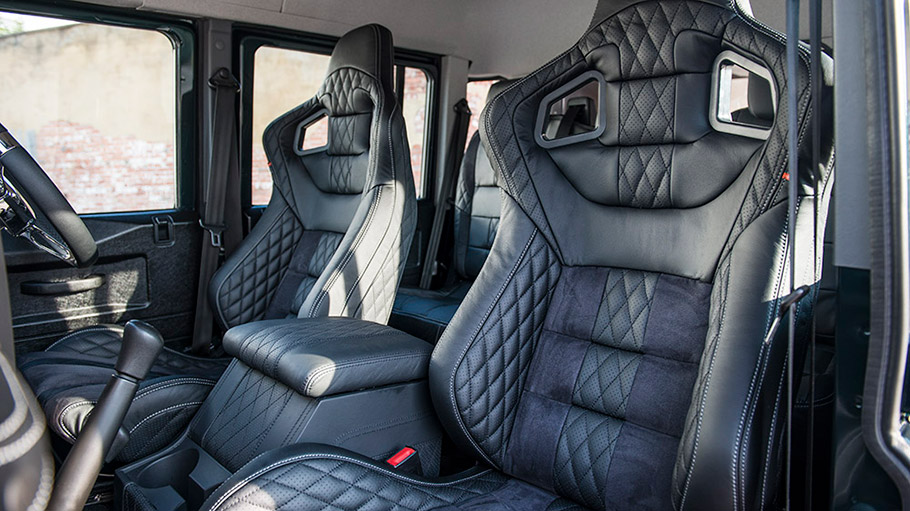 In terms of interior, the cabin is dominated by leather – there's leather instrument coverage, exclusive Kahn Design leather-covered steering wheel, passenger dashboard tops, grab handles, vented foot pedals in machined aluminum and central glove box and Churchill time clock fascia in red. Neat!
SEE ALSO: Lexus reveals the sexy and agile LC Limited Edition supercar
So, do you like it? We surely do! It is always a good thing to see fresh and sexy tuning project that involves one of the most prominent names in the world of motorsport and tuning. And the best thing is that such project showcase how passion and hard work can bring you even the finest of pleasures!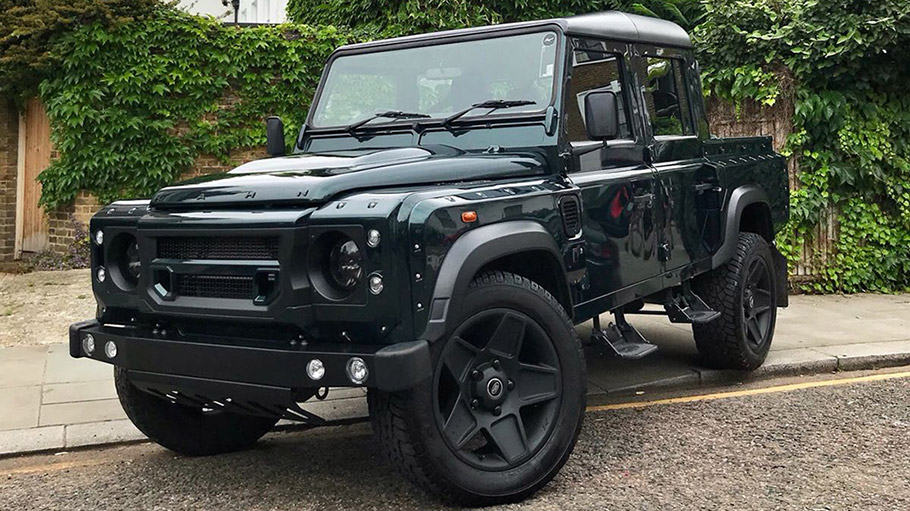 Source: Kahn Design