Justin Dugan's 2019 Mustang Takes On The Strip Stock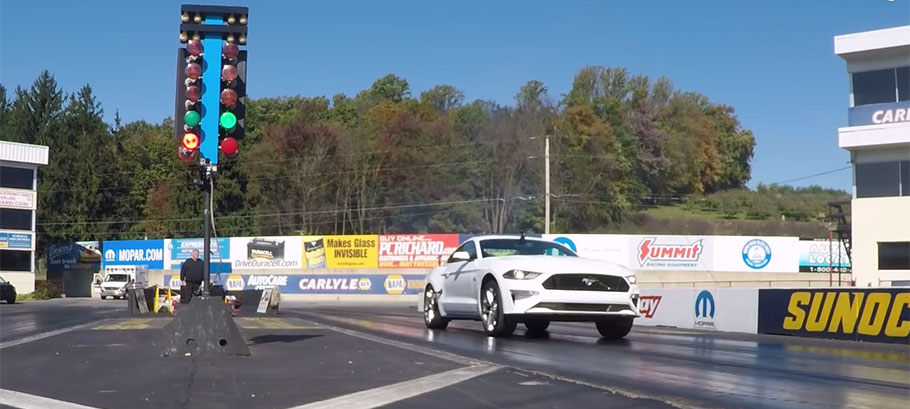 "With a high horsepower MT-82 Mustang already in the garage at home I wanted to try something different this time around and go with the new, highly revered 10 speed auto- and I'm glad I did. Having seen the potential of this combo at Maple Grove recently going 11's bone stock, I'm excited to chase a 10 second slip- naturally aspirated and eventually 9's with forced induction."
-Justin Dugan
Fresh out of its break-in period, AmericanMuscle's (AM) Justin Dugan visited Maple Grove Raceway in Berks County, PA with his new 10R80 equipped 2019 Mustang GT Premium. The trip was part "another day in the office", part "dragstrip fun"—all to compare quarter mile times and see how much faster a tuned 2019 Mustang GT is versus stock.
Justin and his Oxford White '19 GT arrived at Maple Grove early in the day on stock all-season tires, progressing through three additional configurations throughout the course of this video. After taking a few passes bone-stock, Justin swapped out his rear all-season tires for drag radials for a few passes before adding a 93 octane/flex fuel tune and finally an E85 tune via Lund Racing'snGauge.
The results were surprising but all a testament to the designers at Ford, Jon Lund's tuning efforts, and Justin's right foot.