John Steed's Famous Muscled-Up Jaguar Found and Goes on Sale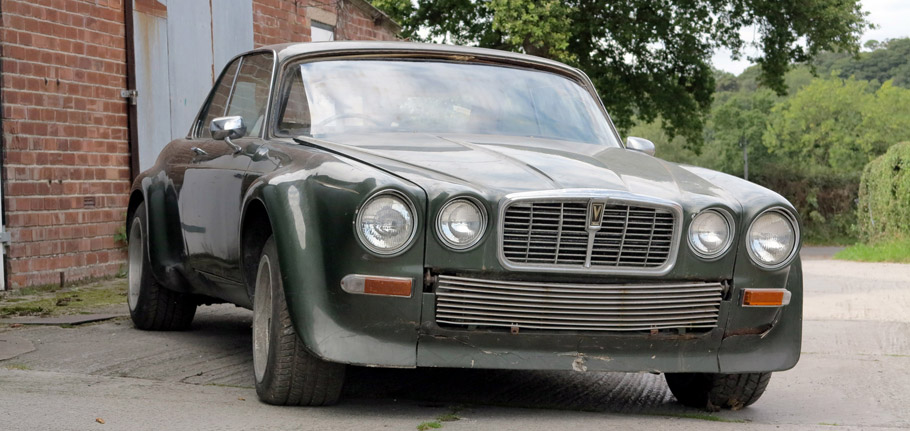 1976 Jaguar XJ-C 12 is a mix of a classic car and a muscle one at first glance. However, there is more to that and I couldn't help myself but write about it! First, I must tell you that this one-off jewel, painted in Racing Green, is owned by John Steed… Well, owned is a very strong word when I'm talking about a fictional character, of course.
Who is John Steed?
But if you happen to not know, who John Steed is, here is a little bit of information for you. Called also Major The Hon, John Wickham Gascoyne Beresford Steed is the main protagonist in the popular TV series 'The Avengers' and the 'The New Avengers', aired in the 60s and 70s.
In short, the story of Steed is the following: he is a secret agent working for the British intelligence. He was known for his impeccable dress, comprised of three-piece suit with bowler and umbrella! Now you recalled who he is, didn't you?
John Steed's 1976 Jaguar XJ-C 12

John Steed's Big Cat was elegantly tweaked, tuned and pumped. It is based on the XJ Coupe, which boasted a dozen cylinders offering 5.3 litres. Steed's popular Jaguar is the eighth XJ-C 12 made.
Back in the days, it was originally an experimental model. It included Broadspeed body kit and extra-wide wheels, which were specifically fitted for the TV series and contributed for the special muscular look of the car.
SEE ALSO: 2016 Jaguar XJ Lineup Demonstrates How a Luxury Vehicle Looks Like
What happened to the car after the show ended? It was dry-stored for many years and it is currently in need of restoration. This is why it will go to the market very soon and hopefully be somebody's 'barn-find' dream project.
On Sale
H&H Classics has just announced that the car Steed's Jaguar now goes on sale. The price is estimated as low as £10,000 to £12,000 and the sales event will happen on 14th of October.
Source: H&H Classics Ltd