JMS experts make things cool with the BMW X5 Racelook Exclusive Line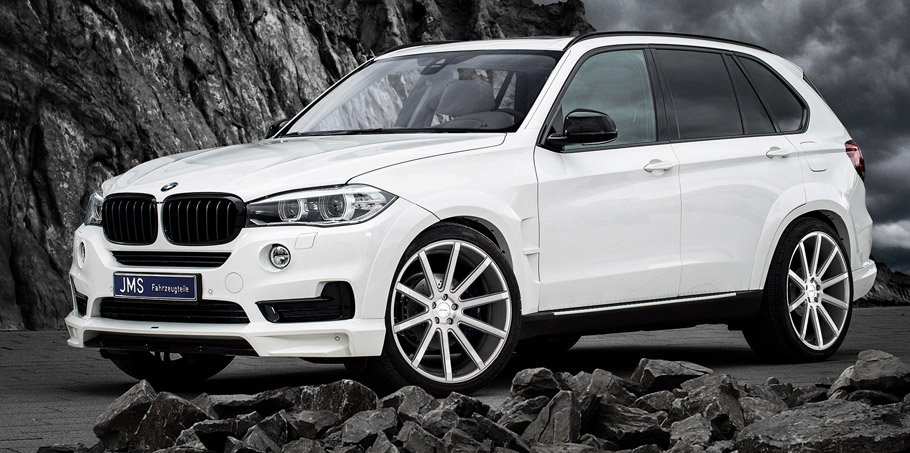 It is a well-known fact that the X5 is one of the most desired vehicles nowadays. Because of its huge proportions and wide stance it evokes that feeling of on-road safety, exclusivity and luxury. However, it is somehow missing the racing feeling despite being an inherent BMW. Who could argue with this?
Well, not for a long time, because the experts at the German studio JMS Fahrzeugteile have created a one-off new sports-inspired look for the machine and the result is breath-taking. The styling kit carries the name Racelook Exclusive Line and it has been specifically created for the X5 F15 of the third generation.
SEE ALSO: JMS Releases Styling Package for Ford Focus ST
The visual upgrade has been intended for those who do not own the M version, but still want a racy-look. So here are the details.
The JMS Racelook Exclusive Line Body Styling Kit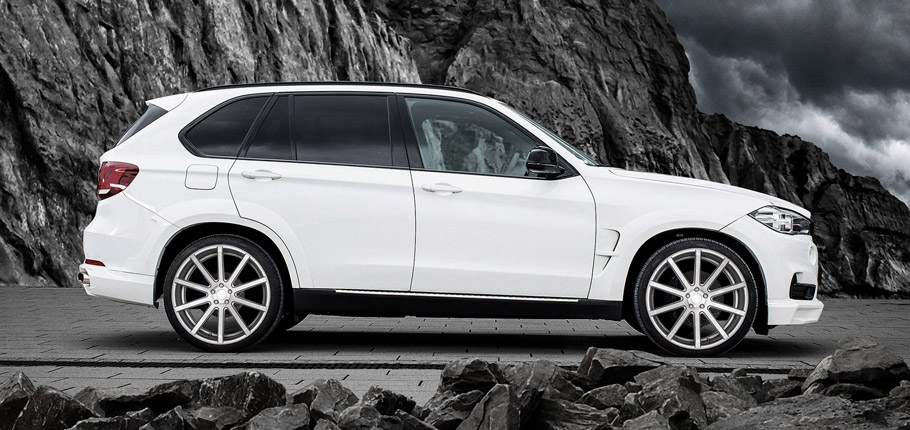 The pack comprises of a brand new front spoiler and a couple of rear diffusers. There is also a ten-part wide wheel arch extension kit which features air outlets on the trailing edges of the arches, thus making the car looking wider at its sides. Filling out the extra-wide wheel-arches are the 22-inch Cor.Speed Deville alloy wheels that were shod with 295/30R22 tyres.
The conversion is completed off with a four oval exhaust tailpipe kit. At last, for sportier driving experience the tuners have added a KW Variant 3 coilover suspension, which lowers the ride height by 55 mm and 45 mm, at the front and rear respectively.
How cool is this BMW from the 1 to 10 scale?
Source: JMS